5 Brain Training Apps that Really Work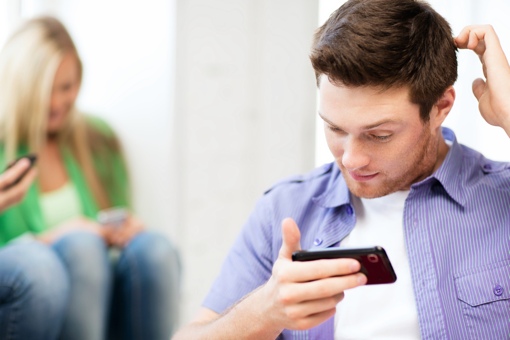 It's no secret that as we get older, our brains are getting older too. Age makes us wiser, sure, but it also makes it harder to recall words and process information. Use it or lose it, they say – those with the best brains as older adults are those who take the time to engage their mental muscle regularly whether through crossword puzzles, Sudoku or through specially designed brain-training smartphone apps.
But don't just my our word for it. To learn more about brain training, we spoke with Dr. Majid Fotuhi , a neurologist who chairs the Neurology Institute for Brain Health and Fitness. He wrote the book " The Memory Cure " and just finished writing a new book, " Boost Your Brain ." "The bottom line is this," Dr. Fotuhi tells us, "these games are helpful, but they're only a part of what you need to do in order to have a stronger brain. It's a mistake for people to think they're going to do these games and that's it, their brain is upgraded." But there has been research to indicate that cognitive training can work, including the IMPACT (Improvement in Memory with Plasticity-based Adaptive Cognitive Training) study out of the University of Southern California's Leonard Davis School of Gerontology.
So what should we do to really boost our brainpower? "Physical fitness is one of the most important things for brain health," says Fotuhi. If you want to dedicate time to improving your brain's health, he says these are the most important things to do for children, adults, and seniors:
Vigorous physical exercise. This, Dr. Fotuhi tells us, is 80% of it. So if you want to help your brain, be sure you're not playing brain training games on the couch: whatever your favorite physical activity is, make sure you're doing something to work up a sweat regularly.
Memory exercises. "If you want to be sharper, you want to maintain the memory part of the brain (the hippocampus)." So if you're playing any kind of brain training game, look for something that requires you to remember names, faces, or other information to boost those brain muscles.
Meditation and breathing exercises. Just spending 15 minutes a day will not only help you relax and destress, but also improve your brain's health by decreasing brain excitement.
Ingest more omega-3 (DHA). You'll find these in fish oil pills—or you can get them by including more fish in your diet—and scientific research suggests they have a number of health benefits, including improving your brain health.
If you're looking for a brain training program, Dr. Fotuhi recommends looking for a program that you enjoy, works your memory, provides plenty of variety to stimulate your brain and is challenging enough to work your mental muscles. How much time you spend will depend on how much improvement you want to see, but the average person should make brain training a daily habit of 15 to 20 minutes.
Want to get in the brain-training habit yourself? Thankfully, there are no shortage of apps available that offer daily exercises designed as games, so its never been easier to find the program that feels right for you. Here are some of our favorite training apps, all of which are based on science. Some are even available for free!
Elevate

Do you wish you could process the information that you read and hear quicker? Do you ever have trouble finding the word on the tip of your tongue? Free brain-training app Elevate, an Apple App Store Editors' Choice, aims to help you improve your processing, memory, brevity, processing and more through simple-but-mentally stimulating games.
The Elevate process starts with you choosing what aspects of your mind you'd like to improve, like your boosting problem-solving skills or retaining information that you hear. After a short opening test, the app will serve up your choice of 3, 5 or 7 training sessions a week, tailored to your goals. Each training session is a fun, different game. In the Brevity game, for example, you need to tap the unnecessary word in each sentence – a good way to help you become a more effective communicator. In the Processing game, you're asked to recall the facts from sentences served up to you one word at a time at 270 WPM. Games feel challenging and fun. Everything is scored so you can see your improvement from week to week, and tests automatically adjust in difficulty to keep you on your toes. The app itself looks professional and well designed.
There are two versions of Elevate available: A free version, and the $4.99 per month Elevate Pro ($44.99 per year). Elevate Pro members get an extra 10 pro-only games (with a new game added monthly) and access to a member ranking feature that compares your progress to others. Pro members can also choose to play Elevate games whenever they want through the app, rather than wait for daily sessions.
Elevate is available on iTunes and Google Play. An app for the Apple Watch is also available. There is no web-accessed version.
Lumosity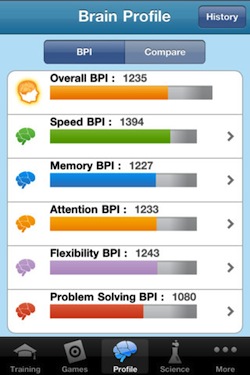 Think of Lumosity as a gym for your brain. The Lumosity website and app features a series of online games that have been specifically designed to boost your brain muscles, improving memory, speed, problem solving, attention and flexibility—core cognitive abilities that Lumosity says will help you with practical problems like remembering names and even driving better. Lumosity personalizes your training program based on how you're performing and what you want to improve and gives you a daily routine of different brain games to help improve performance in your target areas. With over 35 million users, who range from the ages of 8 and 108, Lumosity is definitely a popular choice in the brain training field.
"Lumosity takes what I refer to as an open science approach," says Dr. Joe Hardy, Lumosity's Vice President of Research and Development. "We make our software available for research partners all over the world to use in studies they're doing to understand better what kinds of games are effective for what types of outcome. We're working with researchers at most of the top universities in the US, including places like Harvard, Stanford, and Berkeley." If you want to know the details of Lumosity's scientific credibility, they keep completed and ongoing research results online.
If you want to get started, there's a free trial, but after that Lumosity has a monthly subscription fee—$11.95 per month if you pay month to month, but with deep discounts if you pay for a year or more up front. A 1-year subscription will average out to $4 a month and a 2-year subscription will cost you $3 a month, and if you decide to make a lifetime commitment to Lumosity, you can pick up a lifetime subscription for $239.96.
Lumosity is available on iTunes, Google Play and on Lumosity.com. A Lumosity app for the Apple Watch is also available.
Fit Brains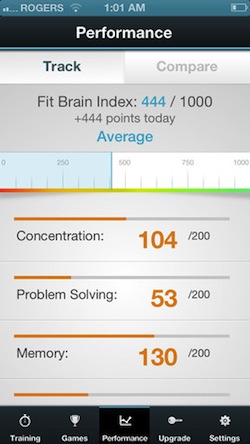 If you like the idea of brain training, but Lumosity feels too much like a visit to your doctor's office—by which we mean not very fun—you might want to check out Fit Brains. Like Lumosity, Fit Brains aims to improve your mental performance by running you through a series of brain games that are selected to help you improve areas you're weaker in. However, unlike Lumosity, Fit Brains feels a lot more like a video game, which may be just what you need to stay motivated and on track. And as you play Fit Brains games, they'll become more difficult, so you're always getting a challenging brain workout.
You can create an account and start training with Fit Brains for free, but to unlock all the games, you'll need to pay a monthly subscription fee. If you pay month to month, Fit Brains is the pricier option at $19.95 a month. But if you pay for a year up front, it averages out to $8.33 a month and for a two-year subscription, you'll pay $6.25 a month. There's also a lifetime subscription option for $399.95.
Fit Brains is available on iTunes, Google Play or FitBrains.com.
BrainHQ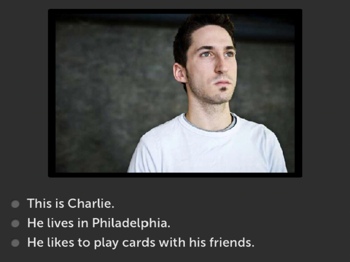 When I'm at parties with new people, I often struggle with remembering new names – especially if there are a lot of strange faces in the crowd. If this is a problem for you too, check out BrainHQ, a new app available from Posit Science. It offers a series of training exercises to work out your eye for detail, your ability to process visual scenes and, yes, your skill in matching people's names to faces and biographical details. You can also work out your working memory, practice dividing your attention, improve your cognitive flexibility, improve your reaction times and more.
BrainHQ's games don't have a lot of the flash and fun that other brain-training apps have. It also lacks some of the polish of some of the more gamey apps. But that's okay – some may actually prefer the BrainHQ approach because it feels more like actual training. My only complaint: The people skills game that challenges you to match names and faces doesn't have enough stock photos of people in its rotation, so the same face will frequently wind up being given multiple names – a confusing situation to be sure.
The free version of BrainHQ comes with 4 brain-training exercises, 5 courses and challenges. The subscription version, which runs $14 per month or $96 per year, offers a far more expanded range of 29 exercises and 16 courses. Subscribers also get access to personalized training, which tailors your experience to your goals.
BrainHQ is available on iTunes and on the web at brainhq.com.
Brain Workshop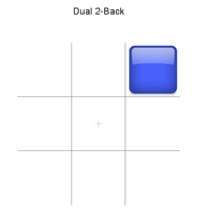 If these options all sound pricey, Brain Workshop may be more your speed. Though it doesn't offer a variety of games or a personalized program like Lumosity and Fit Brains, this open source application is entirely free for Macs and Windows PCs.
Brain Workshop is what's called a dual N-back game, a type of memory game that recent studies suggest can improve short term memory and fluid intelligence. The game—which closely replicates the experience of the original study—requires you to remember a series of spoken letters accompanied by squares in specific positions on the screen. As new squares and accompanying letters pop up, you have to say if they match the previous ones. The system is configurable to make it more or less difficult and also includes statistics tracking so you can monitor your improvement.
Hopefully one of these options is a good fit for you. Happy brain training!
[Man thinking with smartphone via Shutterstock]
Updated on 6/11/2015 with new app information
Discussion