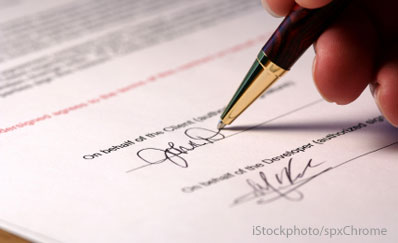 Tired of printing, signing and then scanning or faxing your signed documents? You don't have to go through all of those time-consuming steps if you sign Word and PDF documents with a signature file.
Capturing your signature
The first step is to capture your signature as an image file. You can write it with a thick pen on a piece of paper and scan it, draw it with your mouse using a fairly thick pen or paintbrush tool in the graphics program that comes with your computer (Paint for Windows or Paintbrush for Mac), or write it on your smartphone or tablet in a signature capture program like Signature Saver (free in Google Play) or Autograph (free in iTunes).
Once you have a graphics file, you'll want to save it as a ".png" file. Paint and Paintbrush have that as a choice when you use "Save As" to save your file. The PNG format lets you save your signature with a transparent background so it won't cover up signature lines or other information underneath, Now you have your signature digitally.
Adding your signature to a Word document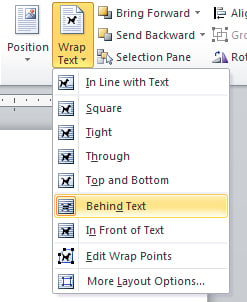 Place your cursor where you want to add your signature and choose "Insert" and then "Picture." Select your signature file. You'll see your signature appear in the document. Don't worry if the picture has messed up the formatting of the document, you're just about to fix that.
Click on your signature and using the corners, drag to resize your signature. Then select "Page Layout." Choose "Wrap Text" and then "Behind Text." You can then use the arrow keys to fine tune the placement of your signature.
When you're done, use "Save As" to save your signed document as a PDF file.
If you need an authenticated signature, check out Microsoft's directions for how to add a digital signature.
Adding your signature to a PDF document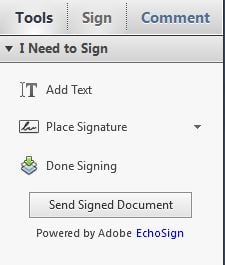 In the best case scenario, you'll just click on the "Sign" tab and select "Place Signature." You can then choose "Use an image" to create your signature. Select your file and drag your signature to the correct spot in the document. Then save your file as a PDF file.
If the document doesn't allow you to sign digitally, you can convert your PDF to a Word document for free courtesy the PDF software maker Nitro.
Or if you don't like the idea of sending your PDFs to a third party, you can download the free vector drawing program, Inkscape. After opening your PDF, open your signature file in Paint or Paintbrush. Use the "select" tool to highlight your signature and copy the selected area. In Inkscape, select "Layer" and then "Layer to top." Then drag your signature to where you want to place it. Take the corner and drag to resize your signature to fit. Then use "save as" to create a PDF.