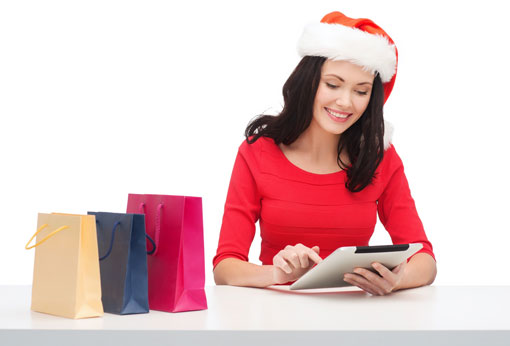 Going shopping on Black Friday has been a tradition in my family for years. The day after Thanksgiving, my mother and I wake up early, meet up with her friend, and hit outlet malls, big box stores, shopping malls and more. Anywhere there's a good deal to be found, we'll be there.
Now, my family is definitely used to the worst of the Black Friday rush – lines after lines after lines. But recently, the trend has been for retailers to offer many of their best deals online. Here are some ways to get killer holiday deals without having to brave the ultra-early AM rush (or the November cold!).
Pre-shop Black Friday Online
As in years past, many retailers are getting started on their Black Friday sales a day or two early. For some stores, this means opening on Thanksgiving (boo!). For others, this means putting a number of their great deals online. In fact, many of these sales have already started!
Best Buy has already begun offering its Black Friday prices for some items online – there are great deals on TVs, and you can pick up the Samsung Galaxy S5 smartphone for just 1 cent (with 2-year contract). Warehouse giant Costco has gotten the sale started early online too, offering members computers, printers, furniture and even an 11-pound slab of Japanese Wagyu Boneless Beef (for just $1,199.99, delievered). And not only is Walmart offering its own pre-Friday sale, the retail giant has already started price matching the sales prices of its competitors–even when you shop online. You just need to place a contact to customer care before placing your order.
Want even more pre-Thanksgiving deals? Try shopping direct from the manufacturer. Samsung is offering early bird deals on TVs, tablets and more. And Jawbone is now offering both its UP24 tracker and Mini Jambox Bluetooth speaker on its site for $99 each.
Find Black Friday Deals for Online Retailers
Trying to keep track of all the best Black Friday deals using the inserts in Thursday's newspaper can be absolute madness – and a waste of time you could be spending with the family. In fact, most Black Friday sales have been already leaked online, so you can start planning your online shopping now. Here are some of our favorite sites for getting the early scoop on holiday deals:
Take advantage of Amazon's special offers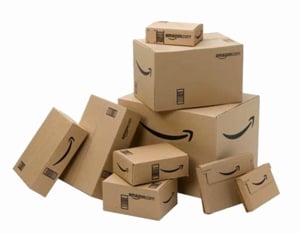 Don't forget to check out Amazon, too – it's a great place to find killer holiday deals. The sale's already started at Amazon Gold Box, where limited numbers of a rotating selection of sale items are offered on a daily basis. Past deals include jewelry, activewear, books, digital content like albums, cameras and more. New offers start as frequently as every 10 minutes, so there's always something new to get your hands on. And if you're an Amazon Prime member, you can score early access to some of the best deals the site offers!
Want to make sure you get nothing but the best deals at Amazon? Keep the site honest by checking your Black Friday deals with a price tracker tool like CamelCamelCamel. And to boost your savings even further, check out these 6 ways to save money on your next Amazon purchase.
Forget about those doorbuster "deals"
When it comes to Black Friday, it seems like every retailer has its own too-good-to-be-true tech deal – even supermarkets and drug stores. You can find $99 Android tablets, $199 laptops, $299 big-screen TVs and more. There's a catch: Either they're are only a handful, at most, at any give location or the products are no-name brand items that are of questionable quality.
Nowadays, there's no reason to buy these tech doorbusters. Those shopping for fitness enthusiasts can find an amazing selection of activity monitors for under $50. Need a computer for the kids? Check out the colorful HP Stream 11 laptop for $199 or the HP Stream 7 tablet for $99. Looking for a great starter Android smartphone? You can buy the Motorola Moto E for just $129 off-contract. And these are just the normal, every day prices – keep your eye out online this holiday season, and you may be able to score an even better deal on each.
Check eBay the next day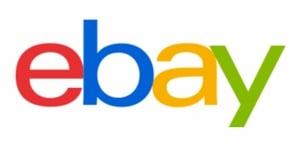 If you've ever stood in a line on a cold Black Friday, then you know that not everyone is there waiting to buy gifts for their family. Some people are there to try and make a quick buck, buying items to resale later for a quick profit. But with so many people trying to make money the same way, the markup on these Black Friday "steals" is really only a few bucks for games and DVDs, and maybe a little more for computers and tablets.
Starting Friday afternoon, a lot of Black Friday resellers will be flocking to sites like eBay, Amazon, and Half.com to resell their deals. Keep an eye on these websites, or use a price tracker to do it for you. You'll probably have to pay a couple dollars more (sometimes, a few bucks less!), but it may very well be worth it to stay in Friday morning and sip coffee in your slippers.
Go Social with #BlackFriday
Believe it or not, social media site Twitter can help you find great holiday deals as well. Try searching the hashtag #BlackFriday for special deals, contests, shopping tips, news and more. There may even be some neat Twitter-only offers shared with the hashtag, so keep an eye out!
Have additional tips for avoiding the Black Friday mess? Share them in the comments below.
[woman shopping on tablet via Shutterstock]