Albergo Clock Radio with Bluetooth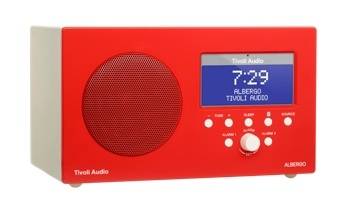 You may think radios are old school, but this modern device combines all the handy features of a bedside alarm clock with a Bluetooth speaker that pairs with your smartphone or tablet. The alarm is simple to set, with instructions on the display so there's never a need to guess or pull out the instruction manual. It's hard to ask for a better alarm clock than that.
The Albergo comes in a variety of colors to match your decor, including glossy red.
Like this product? Want it as a gift?
Let your friends know:
Own it? Questions? Let us know!