Amazon Kindle Touch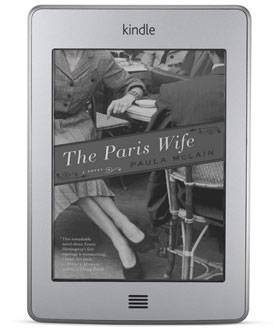 If you have an avid reader on your list, look no further than the Amazon Kindle Touch. There's a large selection of young adult books available, including free ebooks from Google Books and the public library, and it's more portable than a paperback. Plus your child will never be without a good book—the Kindle bookstore is always open and it's easy to shop for new titles on the device wherever there's Wi-Fi or from the comfort of a computer.
Like this product?
Let your friends know:
Own it? Questions? Let us know!