Hot Wheels RC Nitro Speeders Mustang Car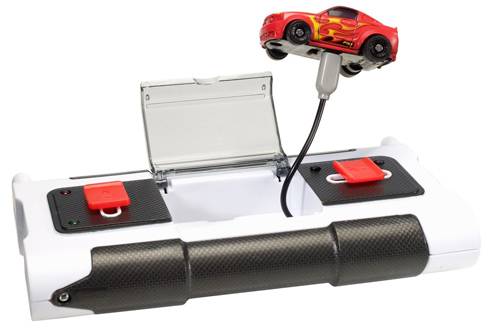 These tiny remote control cars are the first micro RC vehicles that go fast enough to complete a full 360 degree loop. The Nitro Speeders come with a carry case that also serves as the remote control and charger. Choose from one of five vehicles: Ford Mustang, Chevy Camaro, Dale Earnhardt Jr.'s Hammer Head Vehicle, Ken Block Ford Fiesta Rally Car, and Team Hot Wheels Mustang.
Own it? Questions? Let us know!