Skylanders: Spyro's Adventure Single Character Pack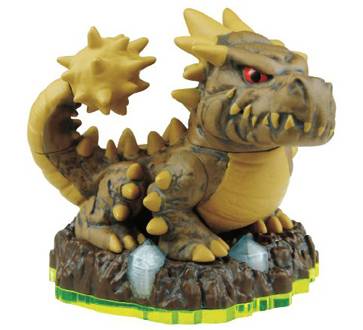 One of the hottest tickets in kids video games this holiday season is Skylanders: Spyro's Adventure. The game lets you take collectible toy figurines and "transfer" them into the video game via the Portal of Power, a peripheral accessory that plugs into your game console. All the character's stats and history are immediately brought to life in game. The figures will work on any platform—Wii, DS, Xbox 360, PC, or PS3. Fans will be delighted to find an extra figure (or three) in the stocking this year.
Like this product? Want it as a gift?
Let your friends know:
Own it? Questions? Let us know!