SodaStream Fizz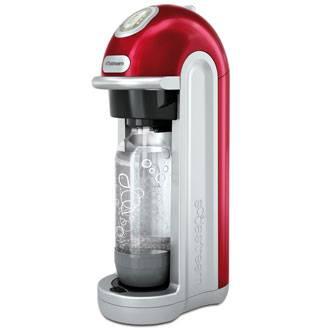 Whether it's a refreshing soda or a splash of seltzer for his favorite cocktail, the SodaStream Fizz ensures his favorite non-alcoholic carbonated beverage is always fresh and on hand (a gas gauge tells you when you're running low on CO2). The Fizz carbonates 1 liter of tap water in its plastic bottle and then he can add his favorite flavor. Choose from dozens of SodaStream varieties, including cola, tonic, fruit flavors, teas and energy drinks. Creative dads can even concoct their own syrups.
Like this product? Want it as a gift?
Let your friends know:
Own it? Questions? Let us know!