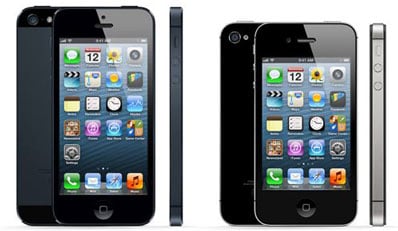 by Nicole Nguyen
Ready to trade in your old iPhone for something bigger, faster, and thinner (like the iPhone 6 or iPhone 6 Plus)? Before taking a gander at our tips for reselling, look at this checklist to make sure you've deleted all important data from your iPhone. Don't leave anything behind!
2. Connect your phone to your computer and open your phone using the file viewer. Copy your photos and videos to your computer. Then, manually shred files using your computer's file shredding program. We like File Shredder (free) for Windows PCs and Permanent Eraser (free) for Macs.
3. Turn iMessage off. Open the Settings app > Messages > iMessage > switch to off.
4. Turn FaceTime off. Open the Settings app > FaceTime > switch to off.
5. Disable your iCloud account. Open the Settings app > iCloud > tap "Delete Account" to delete the account from the device.
6. Log out of Apple ID. Open the Settings app > iTunes & App Stores > tap Apple ID and sign out.
7. Restore to factory settings. Open the Settings app > General > Reset > Erase All Content and Settings.
8. Unregister your device at supportprofile.apple.com.
9. Call your carrier and ask them to disassociate the device from your account. Some important numbers: Sprint: 1-800-SPRINT1; AT&T: 1-800-331-0500; Verizon: 1-800-VERIZON; T-Mobile: 1-800-T-MOBILE.
An important tip! Whatever you do, don't manually delete contacts, photo streams, calendars, or reminders while logged in to your iCloud account. This will also delete the content from the iCloud servers and your iCloud-connected devices (like your iPad or laptop).
Another important tip! If your phone accidentally runs out of battery during the "restore to factory settings" step, use iTunes to erase data. Connect the device to your computer, then restore the backup. Connect your phone to power, go to Settings app > General > Reset > Erase All Content and Settings again.
OK, but seriously, this is the last important tip! You can erase your device remotely. If you set up Find My iPhone, sign into icloud.com/#find, then click on All Devices and select the phone you want to erase. In the info window, click "Erase iPhone." You'll need to enter your Apple ID password.
Related stories from POPSUGAR:
Editor's note: Updated photo backup and deleting information.