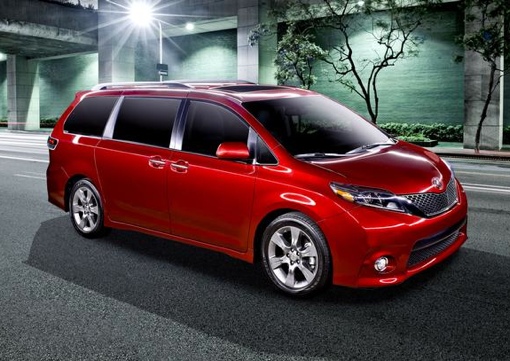 When you have a handful of distracted kids in a minivan, it can be hard to communicate with them. You're often competing for their attention with rear entertainment systems, hand-held games like the Nintendo 3DS, cell phones and more. And never mind the fact that there's a lot of physical distance separating you from the back of a van, too.
The new, redesigned 2015 Toyota Sienna has a cool solution for helping you keep in communication with the kids during those long drives. The optional Driver Easy Speak feature allows you to use the vehicle's built-in microphone to communicate to passengers to the back over the speakers – like a PA system for your minivan.
Sure, plenty of you may be say that having a PA in your minivan is a little bit of overkill. But think back to your old days riding a school bus. Drivers rarely had to use their PA system to address unruly kids, but when they did, we knew that they meant business. Authority is just that much more respectable when it comes via a loudspeaker. Plus, having an in-car mic system allows you to make a lot of lame parent 'airplane' jokes about takeoff, hitting turbulence and reaching your cruising altitude of 2 feet above the ground, which is probably my favorite part.
Want to learn more? You can take a look at all the new tech features in the coming 2015 Toyota Sienna at the company's website or at your local Toyota dealer.