The holiday shopping season traditionally starts on Black Friday, but every year Black Friday comes a little earlier. Many retailers start their Black Friday sales on Thanksgiving — and in recent years, Thanksgiving has actually had the best holiday bargains. And while you may have the idea that Black Friday sales require you to skip out on Thanksgiving dinner (or at least dessert) to line up in the cold to compete for a doorbuster deal, most sales are available online. That means you can enjoy your pumpkin pie while still getting some of the year's best bargains.
Some sales have even already begun, offering plenty of opportunities for shoppers who want to get this year's gift-shopping done early (or just pick up a little something for themselves).
How to find a great deal this Black Friday
But with so many sales, how are you supposed to find the deal you want? We recommend signing up for newsletters from your favorite retailers, checking coupon sites like RetailMeNot, or setting up alerts for specific products from deal sites like DealNews.
When you're shopping, be sure not to be tricked by products that may be listed on the sale page without actually being on sale — which happens more often than you might think. Camelcamelcamel is one of our favorite tools for keeping tabs on prices. The site lets you search for products, and shows you a price history for each. Though Camelcamelcamel focuses on Amazon, the pricing information makes it an invaluable tool for comparison shopping. Honey is another great savings tool: just install this browser add-on and it will automatically let you know if there are coupons available at your favorite online stores.
Picking the perfect TV sale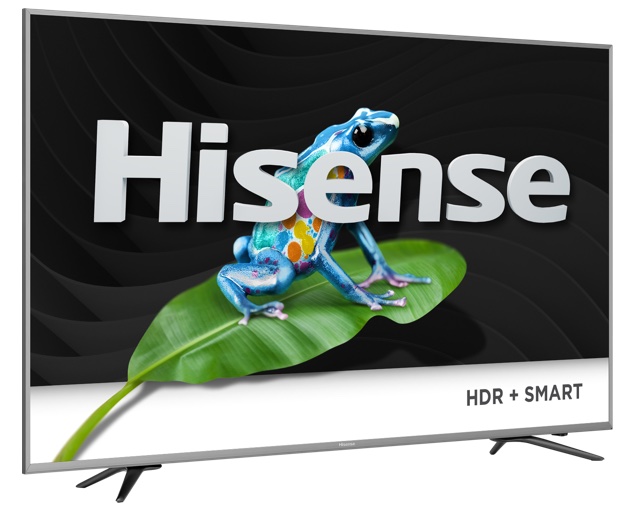 You'll find a lot of great television deals this holiday season — particularly on Thanksgiving Day when you're likely to find 4K televisions priced like 1080p televisions, which makes it the perfect time to upgrade. A new TV — especially a big-screen model — can be an expensive investment, so you want to be sure you're getting the right one. Make sure it's a recent model rather than one that's on sale because it's old, and check that it has all the features you need.
For the very best picture quality, you'll want 4K UHD resolution and HDR for vibrant colors and higher contrast. Because a lot of your video library probably isn't 4K, you'll want a TV with upscaling, too, which boosts the quality of older HD media to take advantage of higher resolution display. One of our favorite models this year is the Hisense H9D Plus 4K UHD Smart TV, which has stunning picture quality with 8.3 million pixels for crystal, clear images. It's just $1,099 for a 55-inch set, which is a great deal for a cinema-quality experience right in your living room. And with prices dropping below $1,000 during the holiday sales season, it's even better.
Black Friday sales are a good time to flesh out your home theater setup, too: look for bargains on 4K Blu-ray players and sound bars that can take your home cinema setup to the next level.
Shopping for a smartphone on Black Friday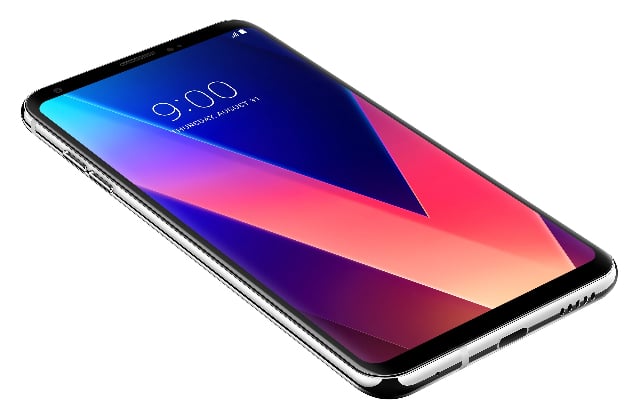 While you can often find sales on last year's smartphones over the holiday season, deals on the newest smartphones are few and far between — so if you see one, you should jump on it.
LG's latest flagship phone, the V30 (and V30+), is a sleek, minimalistic-design smartphone with a sharp 6" OLED QuadHD+ display and a speedy Snapdragon 835 processor. While it has everything you need in a smartphone, it's the camera that really shines. The 16 MP rear-facing camera has a f/1.6 glass camera lens and a 10-bit HDR image sensor, which combine to capture sharp images with brilliant color. A second, wide-angle lens adds the ability to catch much more than a standard snapshot. Its Cine Video mode and advanced Video Studio editor let you shoot professional quality video right from your phone. Really, you couldn't ask for a better camera — and you can carry it all in your pocket. In addition, the V30+ has 128GB of memory (versus the V30's 64GB) and comes with LG QuadPlay in-ear headphones.
An added benefit: LG provides a Second Year Promise, a two-year warranty that's double the length of most other manufacturers. If your defective device is confirmed as covered by the warranty, you'll receive a replacement within two business days after your original device shipment date and shipping is covered by LG both ways.
But we were talking about deals. After you buy the LG v30 or V30+ you can get a $400 rebate when you purchase another LG product, like a washer/dryer or TV. So, if you need a new television or washing machine, you can combine purchases to save. This holiday promo runs from November 16 through December 2, so if you're in the market for a phone, get it while you can.
Cyber Monday is the best time to shop for travel deals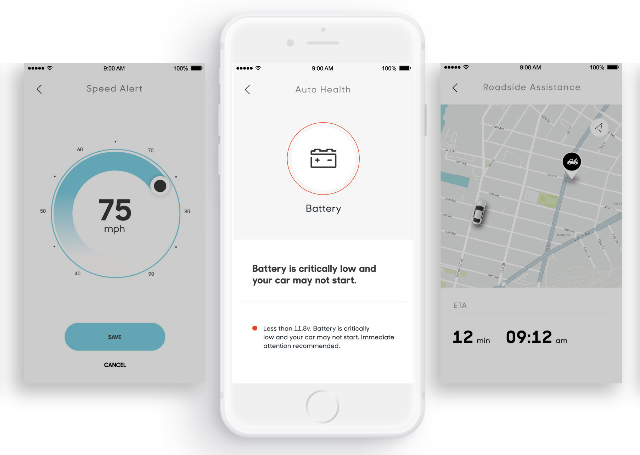 Just because you can't gift wrap it doesn't mean it won't make a great holiday gift. Cyber Monday, in particular, is a great time to find up deals on travel, with up to 60% off 4- and 5-star hotels and up to 40% off business class airfare. That's the kind of sale that could make your next family vacation a lot more affordable, so keep an eye on your favorite travel and hotel sites on Cyber Monday.
If a road trip is on the agenda, the HumX by Verizon ($150) is the perfect driving companion, offering features for both fun and safety. This little gadget plugs into the ODB port on your car, so it can tell you about minor car problems (like a low battery) before they turn into big car problems (like a dead battery). It also reminds you of important car maintenance tasks, can put you in touch with a mechanic if you need one, and even summon emergency roadside assistance. And if your teens borrow the car for their own road trip, HumX will keep tabs on how fast they're driving and where they are, so parents never have to worry.
On the fun side of things, the HumX is also a Wi-Fi hotspot, letting the kids stay connected and entertained while you're on the road. Since that lets you focus on driving rather than entertaining, it might qualify as a safety feature, too.
[Image credit: Black Friday key on keyboard via BigStockPhoto, Hisense, Verizon, LG]