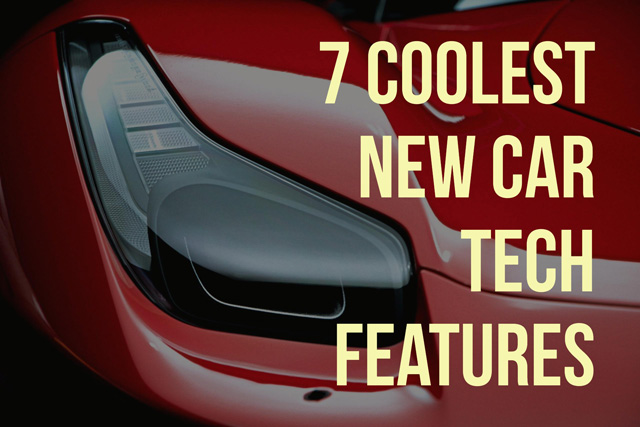 Built-in cooler
Range Rover Autobiography
When it comes to cool tech, nothing is cooler than a cooler. The Range Rover Autobiography edition has a cooler compartment built into the front center console to keep your non-alcoholic beverages well chilled during your ride to the country club.
Built-in vacuum cleaner
Honda Odyssey
You own a minivan. Therefore, you have kids. And if you have kids, you have a mess...all the time. The built-in HondaVac® on the Honda Odyssey will suck up those crumbs, sand, dirt and whatever other thoughtful gifts your kids leave behind for you to cleanup.
Foot activated hatch
Ford Escape
How many times have you stood at the back of your current car, hands full of shopping bags or luggage, waiting for some good Samaritan to wander past and help you lift the hatch? Wait no longer! The foot activated hatch on the Ford Escape allows you to use one of your other handy appendages - your foot - to open that hatch by yourself. Just wave your foot under the center of the rear bumper to open up. And when you're pulling out your luggage, a foot wave closes the hatch, too.
Automatic parking
BMW
For many people, no driving activity creates more of a feeling of sheer terror than parallel parking. If you're one of them, the BMW Parking Assistant will be your knight in shining armor. Ultrasonic sensors will actually find parking spaces for you at speeds of up to 22 mph. Pick your spot and Parking Assist will take over the steering for you. Now, if we could just get it to feed the meter, too...
Driver Easy Speak
Toyota Sienna
Are your kids making a mess in the back seat again (see the HondaVac)? Driver Easy Speak on the Toyota Sienna minivan uses the its built-in microphone to transmit your voice through the rear speakers. Simply press a button on the Sienna's touchscreen display and you can let your kids know that if they don't cut it out or you're going to turn this car around and go home, without the need to raise your voice or take your eyes off the road. There are 4 volume settings - and if mommy has to use level 4, someone is going to be in big trouble.
Ambient air package
BMW
If you're driving a BMW, the last thing you want is a scented pine tree hanging down from your rearview mirror. BMW's Ambient Air Package uses scent cartridges that you install in your glove box to pump fragrance into your climate control system. Scent levels are controlled through the iDrive system and there are several fragrances are available, including Blue Suite ("fresh-water scents"), Green Suite ("fresh-plant scents"), Golden Suite ("warm and rich scents") and everyone's favorite Authentic Suite ("natural vehicle scent").
Massaging seats
Mercedes S Class
If traffic has you stressed out, the massaging seats from Mercedes will get your Zen going. There are six different massage programs, including two "combining massage and heat for a 'hot stone' effect worthy of a high-end spa." May not be quite as relaxing as hopping in the back and letting your chauffeur drive, but it's pretty close. And if you do have a chauffeur, Mercedes also offers massage as an option for the rear seats.
Purchasing your next vehicle
If the availability of these cool tech features has inspired you to begin the search for your next car, Capital One's Auto Navigator® site can help make the process of financing your vehicle far easier. With Capital One's Auto Navigator, you can pre-qualify for auto-financing in just minutes with no risk to your credit score.
With your financing amount and terms in hand, you can then use the Auto Navigator site to search vehicles at local dealers that match your preferred monthly payment range. You'll be able to see what APR you're eligible for (new cars have lower APRs, used cars slightly higher) and the monthly payment for each car you're interested in (including any adjustments for trade-ins and down payments).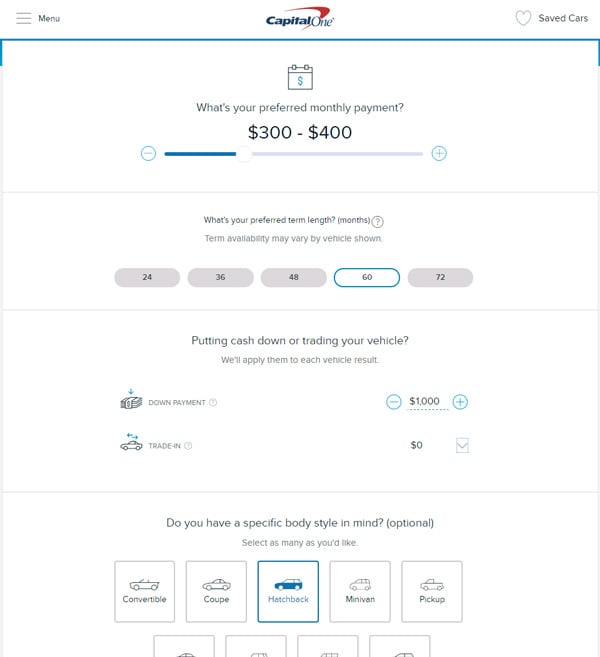 Then bring your pre-qualification offer to the dealership to finalize your financing. The whole process from start to finish offers you more transparency, clarity and efficiency, and an overall far more pleasant car buying experience. And if that's not more relaxing than a Mercedes massage seat, I don't know what is.
Explore Capital One's Auto Navigator site
Unless noted otherwise in this post, Capital One is not affiliated with, nor is it endorsed by, any of the companies mentioned. All trademarks and other intellectual property used or displayed are the ownership of their respective owners. This article is © 2016 Capital One.