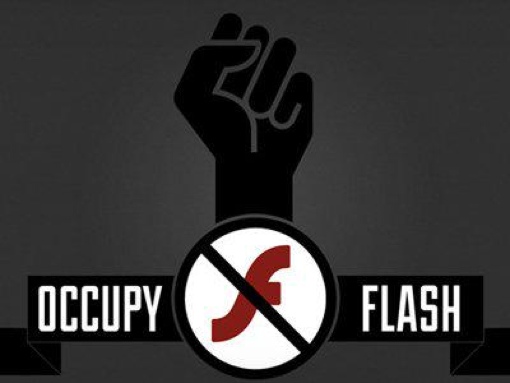 Mozilla, the company behind the Firefox web browser, has added all versions of the Adobe Flash plugin (through 18.0.0.203) to its blocklist for security reasons.
Once a key component of content- and video-rich websites, major Silicon Valley players are now pushing for the industry to abandon Flash support. On Sunday, Facebook Chief Security Officer Alex Stamos called on Adobe to set an end-of-life date for the plugin. Now, Mozilla Support Lead Mark Schmidt has announced that the popular web browser will no longer support Flash.
At issue, beyond Flash's status as an energy hog relic of a desktop era long gone by, is a recent security breach at an Italian company named HackingTeam. Leaked documents reveal that the organization, which makes its money (lawfully) facilitating the theft of data by foreign governments, has been advising clients for at least four years about key exploits in Flash. One such Flash vulnerability was discovered and patched earlier this week; no fewer than two more have since been discovered. Thankfully, it is not believed that these security holes have been exploited yet.
Schmidt says that the Flash plugin will be re-enabled in Firefox when the security problems surrounding it are addressed. That's good news for Firefox users (it's worth noting that Firefox is our pick for favorite web browser), but if you're using Internet Explorer or Chrome, you'll want to take the steps to disable Flash yourself as a precautionary step. Windows users should open the Start menu/screen and type "Programs and Features" into the search bar. Find Adobe Flash Player in the scroll-down menu and then double click to uninstall.
To disable Flash on the Google Chrome browser, type "chrome://plugins" into the address bar and then click Disable under Adobe Flash Player. You can re-enable Flash through the same command when the security issues are addressed.
Without Flash, you may notice that certain websites may have elements that seem to be missing, and some older websites may not work at all. A number of web-based games that still use Flash will also be affected. Otherwise, most websites have now offer HTML 5 support, which is supported by all up-to-date web browsers.
[Image credit: Mark Schmidt]