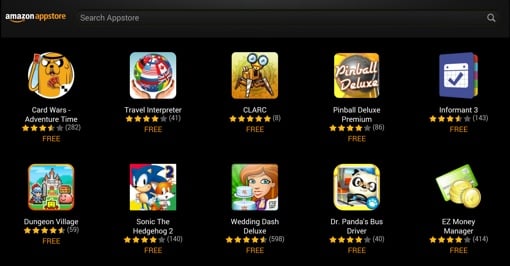 Want to pick up some great games, productivity apps, and more for your Android phone or tablet without spending an arm and a leg? Then check out the Amazon App Store: Today and tomorrow, the Google Play alternative is offering a selection of 31 great paid apps absolutely free.
There's a little bit of everything in the mix at Amazon's two-day sale. There are games for you like Sudoku 10'000 Plus, games for the kids like Adventure Time Card Wars and Sonic the Hedgehog 2, desktop mirroring app Jump Desktop, media sharing and organization app Plex and plenty more.
To get in on the deal, you'll need to download the Amazon App Store app from the Amazon website if you haven't already. But don't dawdle – the sale ends Saturday.