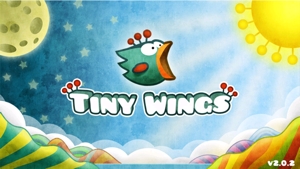 July 10, 2013 marks the five year anniversary of Apple opening its App Store, the software marketplace built into our iPods, iPads and iPhones that allows us to download free and paid games and productivity apps. To celebrate, Apple is offering 10 of its most groundbreaking and well-rated games and apps for free for a limited time.
On the app side, Apple has chosen five very different pieces of software to interest different age groups. Try out a few new tricks in the kitchen with the now-free How to Cook Everything kitchen companion. And once the Fire Department has pulled your flaming soufflé from the oven, you can record memories of the spectacle with the Day One interactive diary app.
Younger kids will love the interactive Barefoot World Atlas, and the Over app is a fun way for them to add words and doodles to pictures they've already taken, creating new works of art. For older kids – and kids at heart – Apple has made the popular $19.99 Traktor DJ app available for free as well, giving everyone a chance to mix their own tunes and become the next Deadmau5.
If games are more your style, Apple has you covered there, too. Where's My Water is a fun all-ages puzzler from Disney where you're tasked with getting water from a broken pipe to an alligator's bathtub, all by digging a path through the ground with your finger. Kids will also enjoy Tiny Wings, a 4-and-up game for kids where you assist a cartoon bird in its efforts to fly and avoid the steady creep of nighttime.
Of course, there are fun games for older kids and adults, too. Badland (9+), the artsy winner of the 2013 Apple Design Award; Sword & Sworcery (12+), an incredible 8-bit adventure game where you explore a foreign land using all your senses; and Infinity Blade II (9+), a gorgeous sword-wielding role-playing game, are all available for free as well.
There's no telling when this sale will end, so if you've got the time, bandwidth and storage space to grab them all now, you should. Note that some of the downloads do offer for real-money transactions in-game, so you may want to disable in-app purchases before handing over your iPhone or iPad to the kids.