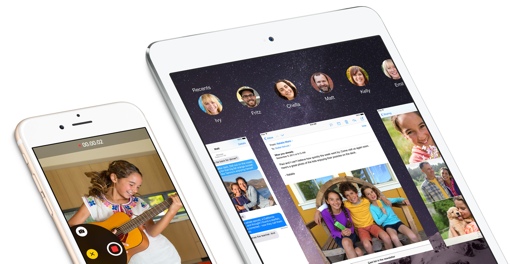 Yesterday, Apple released iOS 8.0.1, the first bug-fixing update to its iOS 8.0 mobile operating system. The patch was on Apple servers for only a few short hours when it was discovered that it was causing iPhone 6 and iPhone 6 Plus owners to lose their cellular service and Touch ID functionality. Apple has since pulled that malfunctioning update, offering those who downloaded it both an apology and a workaround way to restore devices back to the old iOS 8.0.
"Affected owners can reinstall iOS 8.0 through iTunes," Apple told NBC News. "We apologize for the great inconvenience experienced by users." The company further promises that it's "working around the clock" to deliver iOS 8.0.2, a corrected version of yesterday's software update that won't break functionality on the iPhone 6.
If you downloaded the iOS 8.0.1 update during the brief window of availability yesterday, here's how to restore your phone. Make sure you're using the most recent version of iTunes by installing any waiting updates on your computer, then connect your phone to iTunes using your USB cable. Back up your phone in iTunes, then visit the Apple website to download a *.ipsw file that corresponds with the device you own (iPhone 6 or iPhone 6 Plus).
Mac users will be able to select the file in iTunes by pressing the Option key and clicking Check for Update. PC users can do so in iTunes by pressing the Shift key and Check for Update. Then press Update to install iOS 8 on your iPhone. Note: Apple warns that the Health app won't work in iOS 8 after you complete these steps until a fix is delivered in iOS 8.0.2.
Apple may have built its reputation on delivering quality products, but this is only the latest in a long history of disappointments for its earliest adopters. Those who were among the first to get the iPhone 6 Plus were horrified to learn how easily their expensive new $750 gadget bends when stuffed in pants pockets. The earliest adopters of the iPhone 5, meanwhile, were saddled with defective batteries that Apple is only now getting around to recalling. The company even had issues with the launch of its iPhone 4 in 2010 – holding the device in a certain way caused it to lose reception and drop calls.