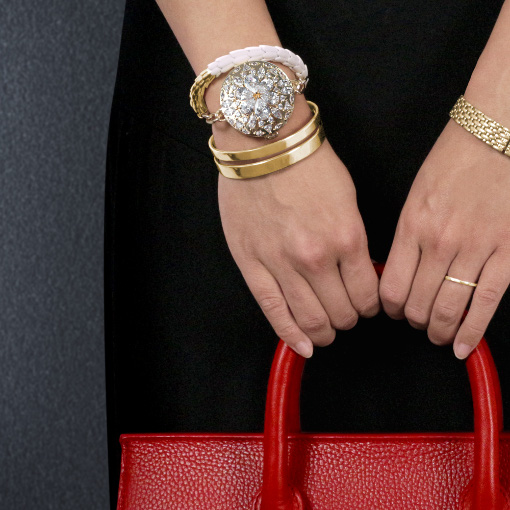 Fitness tracker maker Misfit has paired up with fashion jewelry manufacturer BaubleBar to provide two fashionable ways to wear the Misfit Flash fitness and sleep monitor. This week, Misfit launched the BaubleBar Helena Necklace and BaubleBar Helena Bracelet for fitness buffs who want to dress the part in stylish ways.
Both accessories include a locket that holds the thin Misfit Flash ($24.95 on Amazon) or Misfit Flash Link ($19.99 on Amazon) tracker beautifully concealed in a locket design that's both classic and modern. The piece also comes with an oval-link chain, 32 inches for the necklace or 6 inches for the bracelet.
The Misfit Flash that hides inside the locket is an electronic device that tracks your physical activities and sleep habits. It counts calories burned, distance covered, steps taken and sleep quality.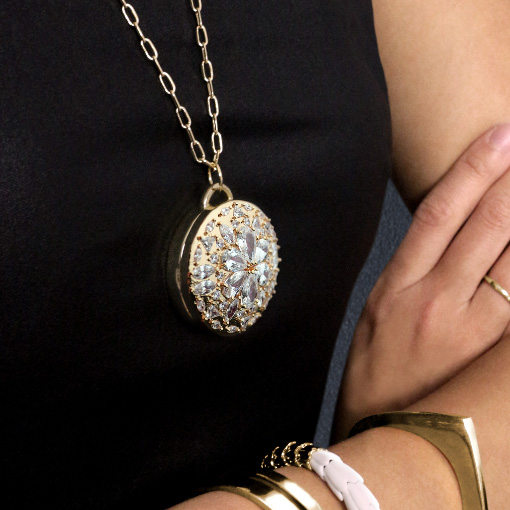 No need to put your fitness monitoring on hold just because you need to get out of your workout attire. Chuck your Misfit Flash into the BaubleBar Helena Necklace or Bracelet locket to accent your already dazzling outfit.
When you need lighter attire for swimming or sweating at the gym, attach the Misfit Flash disk to its sport band and wear it as a bracelet, like the Jawbone UP 2 ($98.06 on Amazon) or Fitbit Charge HR ($139.99 on Amazon), to continue your uninterrupted fitness tracking. Or attach it to its activity clasp and clip it to your shirt, waist, sleeve, bag, shoe or key chain and avoid the sweaty experience of a wristband.
Regardless of whether you're in fitness attire or business attire, you can continue using your Misfit Flash to control your smart home devices.
The BaubleBar for Misfit Helena Necklace and BaubleBar for Misfit Helena Bracelet will be available exclusively at Target stores beginning Nov. 29 for $69.99 each.
[Image credit: BaubleBar]