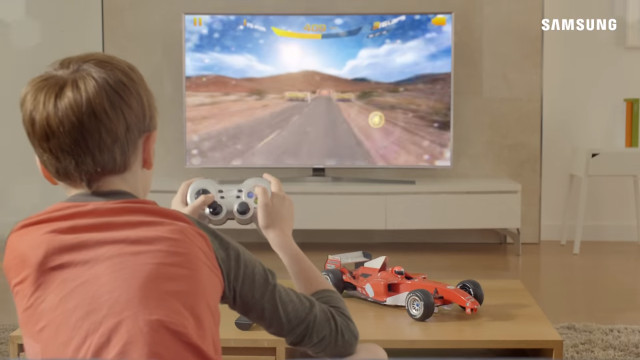 Are the days of stand-alone game consoles numbered? This year's new high-end are taking the first step in that direction, with their built-in compatibility with major streaming game services.
Samsung's 2016 lineup of smart TVs will enable users to play hundreds of video games. Titles include more than 100 downloadable games as well as 400 streaming games in various categories such as first-person shooter (FPS), role-playing games (RPG), action, sports, board games and racing. Titles include "Assassin's Creed III," "Batman: Arkham Origins" and "The Lego Movie Videogame."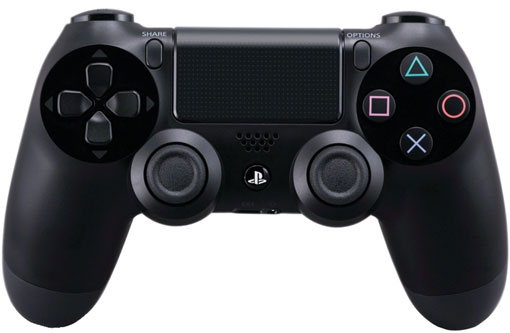 Many of the console-quality titles are available through Sony's PlayStation Now streaming video game service. If you have a compatible TV, you can play PlayStation 3 games right on your TV, including popular titles such as "God of War III," "Mortal Kombat," "BioShock 2," "The Last of Us: Left Behind" and "Borderlands 2." All you need are a PlayStation Now subscription (Free 7-day trial, then $19.99 for one month or $44.99 for three months) and a DualShock 4 controller ($47.96 on Amazon).
Sony launched the PlayStation Now platform in 2014, but it exclusively ran only on Sony devices such as the PlayStation TV, PlayStation Vita, PlayStation 4 and PlayStation 3. With this expansion into Samsung TVs, that may indicate wider availability on more manufacturers devices in the future.
Rounding out the available titles for 2016 Samsung smart TVs will be more than 100 games from streaming game provider GameFly (for the first three months: $9 per month for game out at a time or $14 for two games out at a time, then $15.95 for one game at a time, $22.95 for two games at a time)
LG is following the same path as Samsung in turning smart TVs into gaming-capable devices. The company will be adding support for GameFly in its 2015 webOS 2.0 and webOS 3.0 smart TVs in a software update that will roll out in late April. If you have a compatible LG smart TV, you will be able to play cloud-served video games from GameFly, including "Tomb Raider: Game of the Year Edition," "Red Faction Armageddon," "F.E.A.R. 3," "Pacman Championship Edition," "Batman: Arkham Origins," "Batman 3" and "Darksiders."
You can also access the GameFly streaming service through Amazon Fire TV Gaming Edition ($139.99 on Amazon) hooked up to any TV. Or, you can buy an Amazon Fire TV Game Controller separately ($49.99 on Amazon) if you already own a Fire TV or Fire TV stick.
Cloud-based gaming services such Sony PlayStation Now and GameFly use the Internet to stream video games to media devices and smart TVs without the need for a game console. So if you have a consistent 5Mpbs connection and don't need the latest titles, this new approach lets gamers play at prices lower than those that require dedicated gaming consoles — a new era for living-room gaming fans.
[Image credit: Samsung]