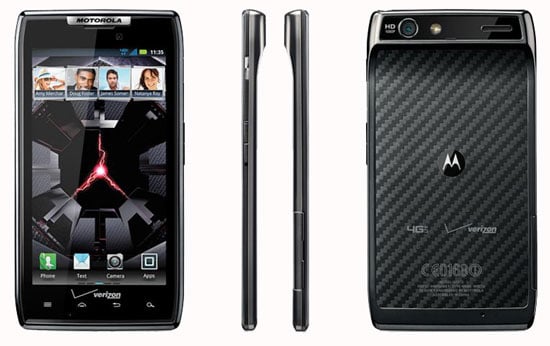 The new Motorola Droid RAZR for Verizon is available for only $.01 on AmazonWireless through November 28th. The deal also includes free 2-day shipping. That's a big discount from the $299.99 when purchasing the Droid RAZR directly through Verizon.
The discount is available to new Verizon customers with a 2-year agreement. Existing customers will pay $229.99 with a 2-year agreement. Plus, Amazon is offering a $100 Amazon gift card if you buy the Motorola Droid RAZR and activate the hotspot feature.
The Motorola Droid RAZR is on e of nearly 100 phones that Amazon is offering at deep discounts through Cyber Monday. So if you're in the market for a new phone, be sure to check out their Penny Pincher Sale.
Disclosure: Techlicious is an Amazon affiliate.