If you're like most of us, you pop a wine bottle into a refrigerator or wine chiller and then drink it however it comes out. But your local oenologist, AKA a person who studies the science of winemaking, might be appalled to learn that. To them, the perfect glass of wine has to be brought to the right temperature and decanted for just the right amount of time to bring out its flavor.
Then again, for most of us, that takes too much time and effort.
French company 10-Vins made their mark with a wine-of-the-month club that sends out vials containing just one glass of wine. Now they're bringing the sommelier to you with their D-vine wine tasting machine. The machine scans the RFID chip included on each vial of 10-Vins wine to identify its perfect temperature and oxygenation levels, then chills, aerates and dispenses the wine into your waiting glass.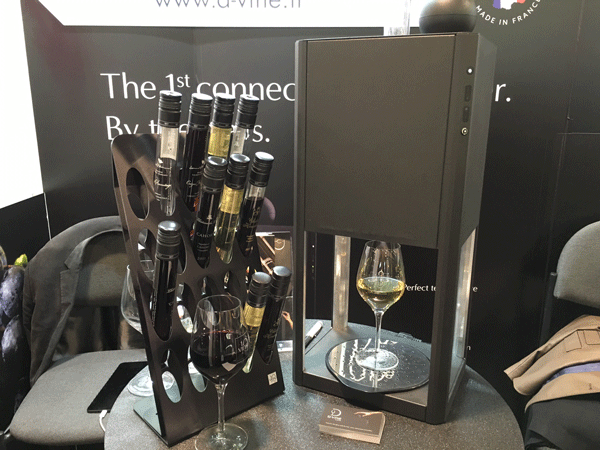 Techlicious tried it out at CES: Scanning the bottle, pouring its contents into the D-vine machine and getting a perfectly prepared glass of wine took less than two minutes. It's kind of like a Keurig, but for wine.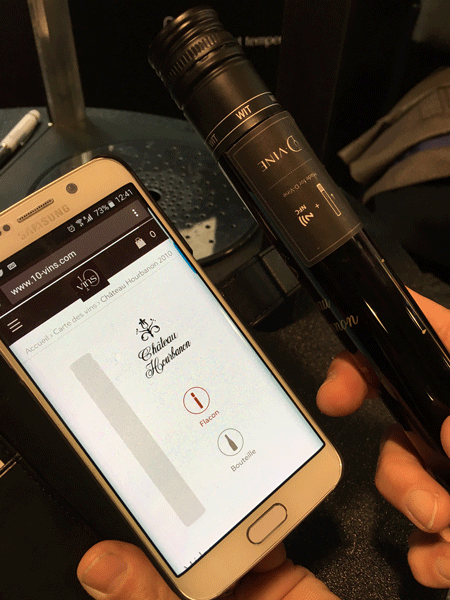 All of 10-Vins wine is French (there are both reds and whites), and the company has partnerships with a variety of growers and wine makers in the country. 10-Vins also an app that lets you scan the wine to find out the price of the glass, along with the little details about that particular wine (Is it fruity? Is it dry?). That's paired with a presentation by the wine grower, video of them in the vineyard, commentary from an oenologist who explains the wine and what you should be looking for in its taste, as well as food pairings. For example, the apps says that the Chateau Beychevelle 2012 should be paired with game or roasted beef. Some of the wines even have a video from a chef who explains a recipe, along with why it goes with the wine.
The D-Vine was just released in Europe in December, and while it's not yet available in the U.S., 10-Vins is looking for a distributor and working with Amazon to bring it across the Atlantic by quarter four of 2016. The D-Vine will sell for $599 and the vials for $3 to $30.
Thirsty for more push-of-a-button drink machines? We've got the scoop on a One-Touch Tea Maker and a refrigerator with a Keurig machine built into the door.
[D-Vine Wine Tasting Machine via E. Pontz/Techlicious]