Check out these great deals on camcorders big and small.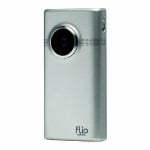 Flip MinoHD Video Camera
List: $229.99, Amazon: $124.99
(46% off)
Only 4-inches tall, but records 2 hours of 720p HD video. Built in USB connector and software.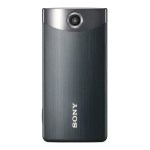 Sony Bloggie Touch
List: $199, Amazon: $159.99
(20% off)
Available in black or silver, the Bloggie records 4 hours of 1080p video, plus takes 12.8MP images and has a 3-inch touchscreen.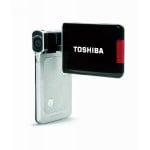 Toshiba Camileo S20 Full-HD Pocket Camcorder
List: $179.99, Amazon: $109.00
(39%)
Great discount on this impossibly thin camcorder. Swivel 3-inch screen, LED flash/light, HDMI output, 1080p recording.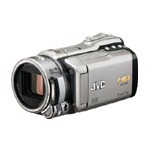 JVC GZ-HM1
List: $1,199.95, Amazon: $699.00
(42% off)
On the high-end, this JVC 1080p camcorder has 64GB of internal memory for 43 hours of shooting time (plus an add-on SD card slot for even more), plus a big CMOS image sensor for the best picture quality. Konica Minolta 10x optical zoom.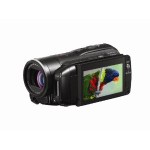 Canon VIXIA HF M31
List: $699.00, Amazon: $499.00
(29% off)
This 1080p cam has 32GB internal memory for 12 hours of recording (more with an additional SD card), plus a 15x optical zoom.