Check out these great deals on kitchen gadgets and appliances.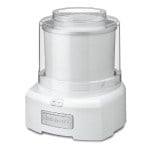 Cuisinart ICE-21 Frozen Yogurt-Ice Cream & Sorbet Maker
List: $90.00, Amazon: $44.95
(50% off)
Fresh ice cream in 20 minutes.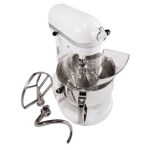 KitchenAid Professional 600 Series 6-Quart Stand Mixer
List: $499.99, Amazon: $279.99
(44% off)
Beefy stand mixer to mix together just about anything. And it's built to last.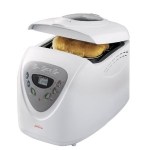 Sunbeam 5891 2-Pound Programmable Breadmaker
List: $102.09, Amazon: $44.57
(56% off)
In the morning, fresh bread is as awesome as fresh ice cream.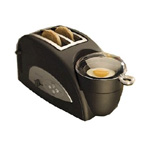 Back to Basics TEM500 Egg-and-Muffin 2-Slice Toaster and Egg Poacher
List: $52.99, Amazon: $25.99
(51% off)
Seriously, a toaster that ALSO cooks an egg.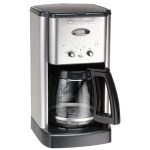 Cuisinart DCC-1200 Coffeemaker
List: $145, Amazon: $65.39
(55% off)
Stylish retro looks, plus a charcoal water filter and a heat-adjustable warming plate.