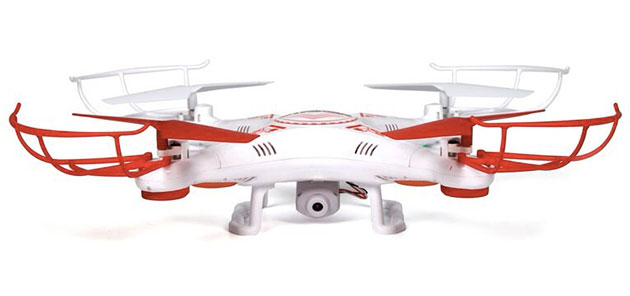 What good is learning how to pull off cool tricks and flips with your drone if you can't capture it all on film? We get you. That's why we're making the Striker Spy HD-Camera Drone available for 58% off at Techlicious Deals. Get it for $69.99!
Get up to 30 minutes of HD video footage and 50,000 photos from mid-air with the Striker Spy's built-in HD camera. It'll capture every flip and trick without weighing down the drone—and the internal gyro adds to the easy maneuverability and smooth flight. Built-in shutter stabilization will give you clear shots of every minute of the action (up to 12 minutes of flight time with each charge). Lose control? That's where the four spare rotor blades come in.
Take flight and take a selfie while you're at it. Get the Striker Spy HD-Camera Drone for $69.99.