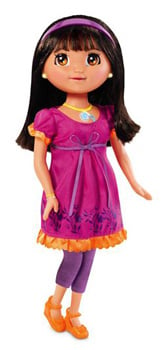 Dora the Explorer is all grown up. Kinda. Mattel's new Dora Links doll, on sale today, is a tween version of the Nickelodeon animated child star, Dora the Explorer. Created for girls ages five to eight (unlike the TV show, little boys won't have much use for the older character), Dora Links is an interactive doll with a matching website that will pull girls into her world of fashion, friendship, the environment and social action.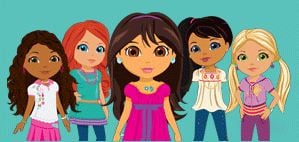 Though she's lost some of her wholesome look, I also understand why the bowl cut, her monkey friend Boots and The Map—all stalwart companions of the younger Dora—had to go. Instead, she and her four best friends go to school, get involved in their community and explore fashion together. This definitely appeals to older girls, but I'm not sure how I feel about it—or how this will go over with other mothers who cherish the original Dora.
There are five dolls in all and each uses a USB cord to connect to the computer. You can customize their looks by changing hair length, speech, eye color and jewelry color—both on the doll and online simultaneously. You'll also be alerted anytime something in your online world changes via the doll.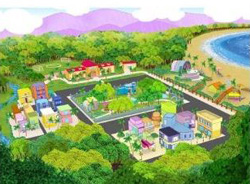 When I was first shown the toy many months ago, I admit to being a little taken aback at how shallow the older Dora seemed. But when I asked if she was interested in anything other than how she looked, I was glad to see that she hadn't lost all her educational appeal. She and her friends will be able to solve online mysteries and the website has some games and puzzles that are science-related as well.
Mattel insists that it created this doll using direct research from parents who were looking for a suitable, age-appropriate replacement for their older daughters. We'll have to wait and see if they hit the jackpot.
Get messages from Dora by signing up for D-Mail at doralinks.com .