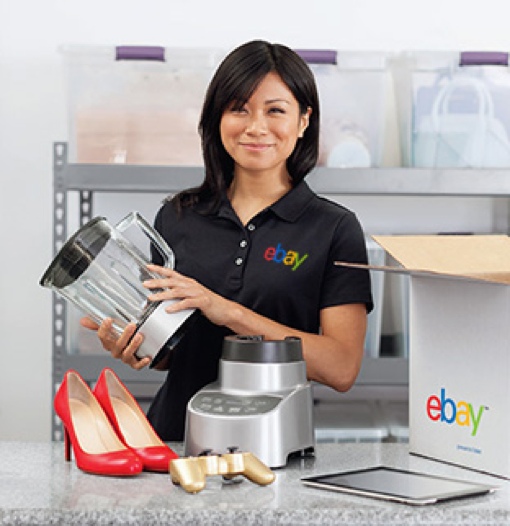 By now, many of us have experimented with selling items on the online auction site eBay. It's a great way to trade unwanted items for cash. But let's be honest: Listing items can be a hassle. You need to take a number of photographs, provide an accurate, well-written description of the item, and try to figure out what it's worth so you can price it correctly.
A service from the site called eBay Valet aims to take all the pain out of listing items and selling them on the site. The program is simple: You send your item in to eBay, and they'll handle all the rest.
To get started with eBay Valet, you'll first need to sign up for an account on the site. You then need to fill out the Valet form to request a pre-paid FedEx shipping label so you can send your item in to eBay's professional sellers. An eBay employee will research your item's selling history on the site to come up with a competitive price, take photos, create the listing and answer any questions buyers might have. If your item sells, eBay will ship the item to the buyer and put the cash in your PayPal account within 4 weeks. If it doesn't sell, eBay Valet will return your item to you after about a month, free of charge.
eBay suggests that its new Valet service is good for selling electronics, antiques, collectibles, musical instruments, new and like-new designer shoes and handbags, sporting goods and accessories, and high-end kitchen appliances (like KitchenAid mixers). These items typically sell well on eBay, and for relatively high amounts of money. There are a number of items the site won't accept through valet, however, such as items valued under $40, items in poor condition, fragile items, jewelry, art, clothing and vehicles. You can view a full list of what's allowed (and what's not) at the eBay Valet FAQ page.
To encourage you to use the eBay Valet service, the site has agreed to list items for free and give sellers 100% of the final purchase price when you use the promotional code SELLFORME. But don't delay: This offer expires April 30. After that date, you get 60% of the final selling price for items under $50, 70% of the final selling price for items between $50 and $200, and 80% of the final selling price for items over $200.
You can learn more about eBay Valet by visiting the program's landing page at sellforme.ebay.com. For more on using the auction site, check out these 10 tips for being a great eBay seller and these tips for getting the most money out of your eBay auctions.
[Image credit: eBay]