"Diamonds are forever but emerald is for 2013." The Pantone Universe color of the year was unveiled last week: PANTONE® 17-5641 Emerald, a lush green color that is sure to be a favorite of the fashion crowd in 2013. While you can expect to see emerald clothing and accessories appear in stores over the coming months, here are some emerald tech accessories that can help you show off your sense of style now:
For your iPhone, Galaxy S III or Blackberry
Stay fashion forward with the exact Pantone emerald color: Pantone 17-5641 for your iPhone 5. Available in Bloomingdales and Urban Outfitters stores now, you can buy it online for $34.95 on pantone.com.
A wintry shade of emerald for an in-style pop of color now, try the Case-Mate barely there case for the iPhone 5 in emerald green ($30 on case-mate.com) available on amazon.com
for $29.47. A bright emerald case is also available for the iPhone 4 for $25 on amazon.com and case-mate.com
.
Wireless Solutions makes an emerald green case for the BlackBerry 9550 that retails for $5.70 on amazon.com
.
LifeProof makes a green case for the iPhone 4/4S ($69.99 on lifeproof.com), available on amazon.com
for $35.16.
Not quite emerald, but you can go green with elago's sea foam case for the Samsung Galaxy S III, available on amazon.com
for $8.99.
You can have a super sparkly day showing off this emerald green glittery iPhone 5 case from ZuGadget, available via amazon.com
for $12.90
Belkin mixes emerald green and marine blue for a fresh iPhone 5 case, available on amazon.com
and belkin.com for $29.99.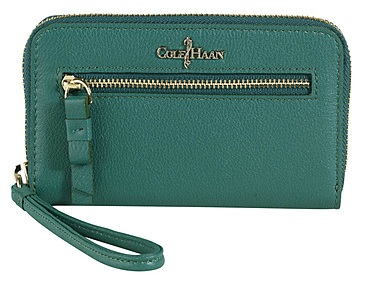 Incipio makes an emerald green case for the iPhone 3G/3GS ($12.49 on incipio.com) that sells for $11.98 on amazon.com
.
The Cole Haan emerald wristlet mixes fashion with functionality, holding a phone plus three cards, available on lordandtaylor.com for $78.
For your Tablet (Kindle, Nook, iPad)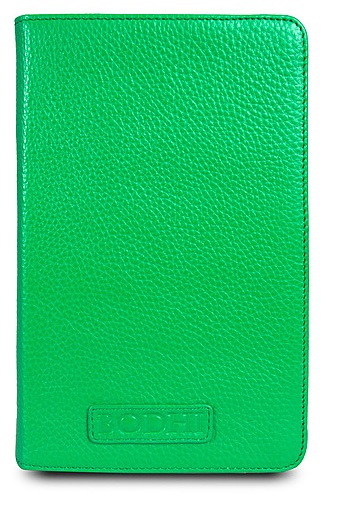 There's a Nook HD+ cover and stand in emerald for $44.95 on barnesandnoble.com and a houndstooth Nook HD cover for $29.95 on barnesandnoble.com.
Bodhi makes a lush green Kindle Fire leather case, available at Lord and Taylor for $48 on lordandtaylor.com. (iPad tablet case available too.)
The Big Buddha emerald green envelope tablet case sells at lordandtaylor.com for $65.
An iPad swivel case by Lodis available at nordstrom.com now for $98.