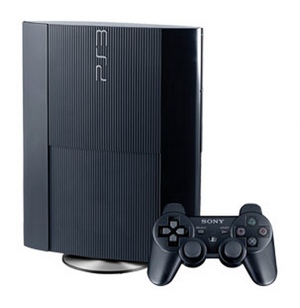 We're only weeks away from the next generation of video game consoles from both Sony and Microsoft, which means it's about time for a bargain. GameStop is eager to reduce their stock of current-generation PlayStation 3 and Xbox 360 consoles and games before their sequels launch, and that means major price drops.
Starting October 11, you'll be able to pick up a pre-owned Xbox 360 (now with pizza delivery functionality!) starting at just $99.99 – a veritable steal. PlayStation 3 consoles are available starting at $149.99. And anyone who buys a pre-owned console will get a free pre-owned game (up to $19.99). The sale ends October 24.
If you're looking for a holiday gift, you should probably pass on this particular sale. Come Black Friday, last-generation consoles will almost certainly be top "door busters" at major retail and electronics chains. A brand new gaming system will look much better unwrapped than a used one, of course. But if you're just looking for a fun, low-priced distraction for your kids (or for yourself) or a Blu-ray player with Netflix functionality, these prices are actually pretty decent. Both systems will continue to be supported with games for at least a year, and you'll get the benefit of owning a "retro" video game system before it's cool to do so, you hipster you.
For more information on the deal, check out gamestop.com.