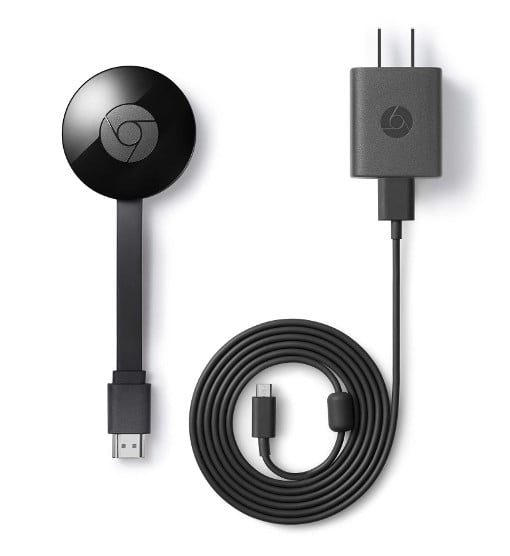 If you own a Google Chromebook, Chromecast or Android TV, you may be eligible to earn free Google Play Store credits and a trio of free movies. Owners of a Chromecast, Chromecast Audio or Android TV get $6 of Google Play Store credits for each qualified device up to two devices per Google account.
To collect your freebies, just show that you own one of the eligible devices. Add the Google Cast extension to Google Chrome and ensure that it's enabled, then visit the Chromecast Offers home page to redeem your credits.
You can also collect this giveaway through the Chromecast app. Launch the app and make sure that it is connected to the same network as your Google Cast device. Tap the Google Cast device name when it appears in the app. Tap on the three-dot menu, tap "Check for offers," select an offer and follow redemption instructions.
If you buy a new Chromebook between now and Jan. 31, 2016, Google Play Movies & TV wants to give you a head start by offering three free movies to own from a limited selection of standard-definition (SD) films — an appreciated gesture from Google but not exactly amazing, as SD movies aren't exactly exciting in this age of HD and ultra HD videos.
To redeem your free flicks, open the Chromebooks goodies page on your Google Chromebook. Some of the popular movies up for redemption include:
"Charlotte's Web" (2006)
"Clueless"
"Ferris Bueller's Day Off"
"Flashdance"
"Footloose"
"Forrest Gump"
"Mean Girls"
"Mission Impossible (I, II and III)"
"Teenage Mutant Ninja Turtles" (2014)
"The Last Airbender"
"The Spongebob Movie: Sponge Out of Water"
"The Spongebob Squarepants Movie"
These giveaways from Google are meant to give you a chance to try the services and explore Google's huge collection of digital content, from apps to games to movies to TV shows.
In more good news from Google, the free two-month trial to Sling TV, 90-day trial subscription to Google Play Music and one-month trial to YouTube Red are still on offer.
Which of these free movies did you download for free?
[Image credit: Google]