The holidays are almost here and it's time to start thinking about the perfect gifts for every member of your family. When it comes to my family, I put the emphasis on practical – I love to know that my gift is going to be used again and again throughout the year.
But don't read "practical" as "boring" (I'm not talking about tube socks here!). I also want to see my husband and kids having FUN with those gifts. And if it's something I can use too, that's even better!
One of the things I'm really excited about this year is the new Windows 8 operating system from Microsoft. It's a radical departure from an interface that has been largely the same since Windows XP. The Windows home screen is now filled with live tiles that show information updated in real time, and everything is optimized to work with touch, just like a tablet.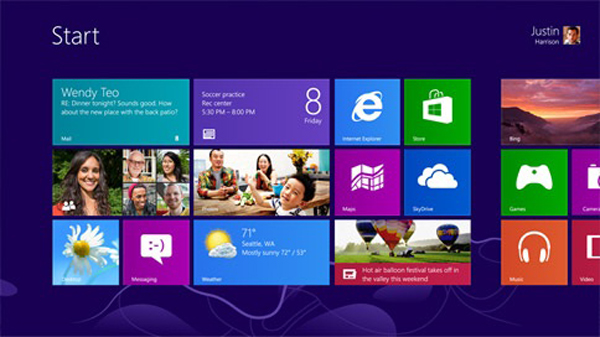 Everything about the new Windows 8 makes it ideal for a touch-enabled all-in-one computer; and an all-in-one is that perfect blend of practical and fun that will make a special gift for someone in your family.
Use the Windows 8 live tiles to display weather, calendar appointments or the latest news at a glance, without needing to open any programs or websites – a real convenience in the morning. Place it in the kitchen and you can listen to music, watch videos and scroll recipes just by touching the display – no keyboard or mouse to clutter your countertop.
The touch interface is also far more intuitive for young kids than the traditional keyboard and mouse combo. My four-year old son, who isn't reading yet but is a wiz on both iOS and Android devices, has no trouble navigating Windows 8 on our HP Envy 20-d034 TouchSmart ($929.99 on Best Buy) to find his favorite game, Perry the Platypus, Agent P Strikes Back.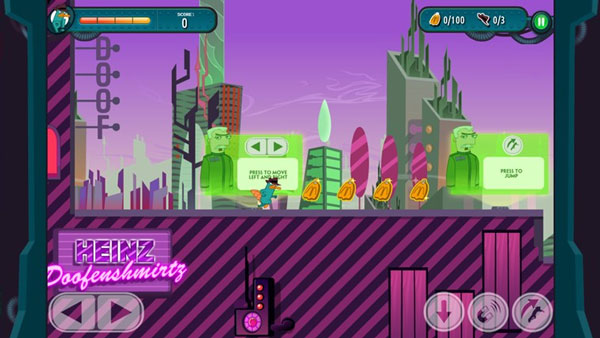 Other all-in-ones, such as the stylish and well spec'd Samsung DP500A2D, offer a great value at $799.99.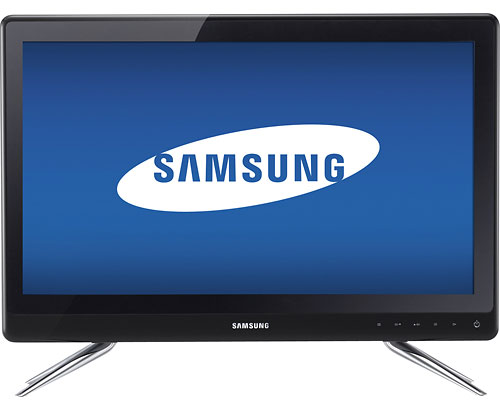 If your gift recipient is frequently working on the go, they'll love the versatility of the new Lenovo Yoga IdeaPad Ultrabook 13.3" touchscreen laptop ($999.99 on Best Buy). The hinge lets you fold the screen all the way back, so you can use the Yoga as a laptop, a tablet or put it in "tent" mode for watching movies. And it's powerful enough to handle most tasks – for work or fun – with ease.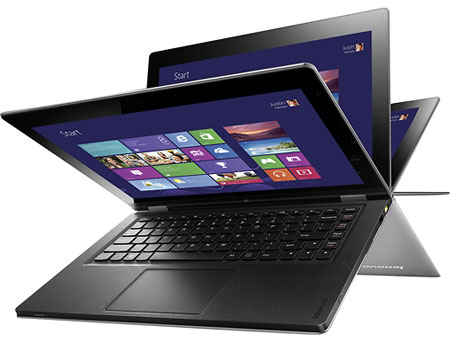 Looking for a less expensive gift option? The Microsoft Arc Touch Mouse ($59.99 on Best Buy) is a full-size mouse that folds flat for portability. Measuring less than 15 millimeters at its widest point, it easily slides into a briefcase, purse or pocket, making it the perfect travel companion.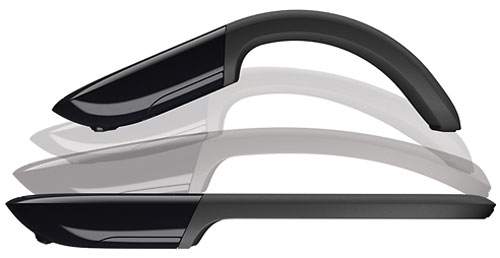 So if you want a special holiday gift the whole family can enjoy, take a trip to your local Best Buy and get some touch time with the latest Windows 8 computers.
Want a little help navigating the technical jargon to find the perfect computer for your loved one? Here is a quick guide to the most important technical features.
Processor: The central processing unit, or CPU, is the brains of the system. Intel, the largest manufacturer, makes a dizzying array of laptop processors—Celeron, Pentium, and the Core series, which comes in i3, i5 and i7 flavors. Celerons and Pentiums are geared at bargain-basement machines intended for e-mail, Web browsing and light computing tasks. Core processors are a must if you're planning to run games, edit photos and video or use your PC as a media center. For the most intensive computing tasks, the Core i7 is the way to go.
For AMD processors, the A-series should be your starting point (with the A4, A6, A8 and A10 providing relative improvements in performance). For ultimate performance, go with an AMD FX processor.
Processor speed is measured in gigahertz (GHz), and higher is better, but don't sweat the gigahertz too much. Unless you're a hardcore gamer or doing heavy video editing, any Intel Core or higher-end AMD A-Series can handle your needs.
Graphics Card: You'll only need to look for a dedicated graphics card if you plan on playing graphic-intensive games or editing a lot of HD videos. Usually only an option on the most expensive laptops and all-in-ones, look for cards with at least 1 GB of video RAM, preferably 2 GB or more if you will be playing cutting-edge games or doing your own video editing.
Memory (RAM): Random access memory (RAM) is where the operating system temporarily stores programs that are actively running and the files currently in use. So the more RAM your computer has, the more it can do at a time and the faster it'll run. The good news is that RAM is relatively inexpensive—and it's the most cost-effective way of improving your PC's performance.
When deciding how much RAM to get, you'll want at least 4 GB. For super-intensive tasks (HD video editing, for example) 8 GB or more is best.
Hard drive: Your hard drive is where you'll store all your documents, photos and programs. If you primarily work on documents and want to upload a few photos and such, 320 GB should be enough—though, like RAM, more is almost always better. If you expect to store a lot of music and videos and keep every photo, definitely opt for a larger drive. Between 500 and 750 GB should take care of all but the biggest digital pack rats.
If you want the fastest hard-drive performance available—and don't mind paying a substantial premium—consider going for a solid-state drive, or SSD. Unlike a regular hard disk, an SSD has no moving parts and uses flash memory (just like your USB thumb drive). Because of this, SSDs are less prone to failure than a standard hard drive, can open files and launch applications faster and give you slightly better battery life on laptops.
Battery: Battery capacity is often measured in cells, however a cell doesn't deliver a set amount of power. In fact a six-cell battery in one laptop may actually provide less run time than a four cell in another.
Also, laptops use varying amounts of power depending on processor speed and screen size, among other factors, so you'll have to rely on the manufacturer for an estimate of battery life. A good rule of thumb is to expect about an hour less than the manufacturer claims in actual use.
Display: For laptops the size of the screen is going to greatly affect its weight, so you need to determine what the right balance is for you. If you plan on carrying your laptop everywhere, opt for a 11" to 13.3" screen.
With all-in-ones, go for the biggest display that will work in your space. You'll appreciate all that screen real estate for browsing the web, watching movies and playing games.
Optical Drives (CD/DVD/Blu-ray): To make laptops lighter and thinner, many no longer come with an optical drive. Unless you have a lot of old software to install, you won't miss it. Most software now can be downloaded from the web and, if you really need it, you can buy an external DVD drive for under $40.