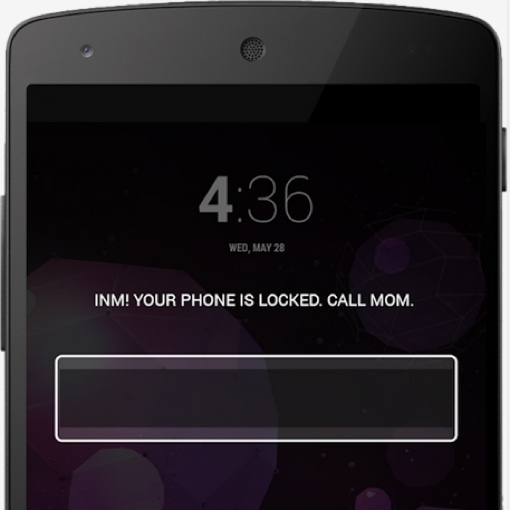 Do you worry that your kids may miss an important call or text from you because – ironically enough – they're too busy playing with their phone? A new Android app for parents called Ignore No More allows you to remotely disable all functions on your child's phone except for calling you (and 911) until he or she finally checks in.
You'll need to install Ignore No More on both your phone and on your kids' phones to get it to work. To lock a phone, you open the app on your device, choose the device you wish to lock and then enter a lock code. Your child can lift the lock by calling you back, or by calling back any number on a pre-approved list that you set. You can also lift the lock yourself if you choose.
Ignore No More costs $1.99 to download via Google Play, a fee you'll need to pay for your phone and each of your children's phones. You can learn more about the app by visiting ignorenomoreapp.com.
For more on setting parental controls on tech, take a look at our guide to setting up your kids' tech gifts.