Congratulations to Jo S. from Novato, CA on winning the Kung Fu Panda 2 giveaway!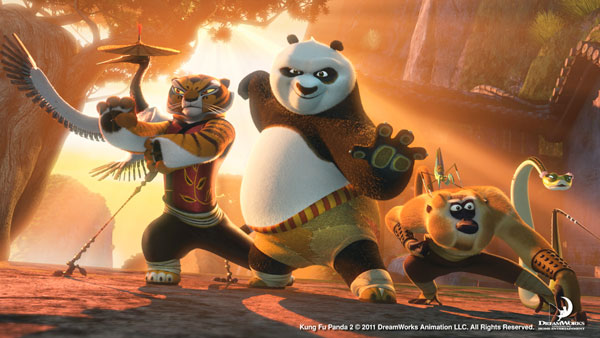 Combining non-stop action, beautiful storytelling and stunning animation, Kung Fu Panda 2 is a delight for viewers of all ages. Jack Black is back as Po, in his biggest challenge since becoming the Dragon Warrior. Po must lead his friends and fellow kung fu masters, The Furious Five, on a mission of epic proportions to defeat the most threatening rival yet!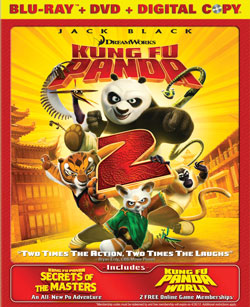 Today, December 13, Kung Fu Panda 2 is being released on Blu-ray featuring Dolby TrueHD 7.1. Dolby TrueHD delivers enveloping sound that is bit-for-bit identical to the original studio master, unlocking the full entertainment experience on Blu-ray Disc.
Be sure to visit Amazon.com and get your copy of Kung Fu Panda 2 on Blu-ray with FREE shipping!
And, to take full advantage of the Dolby TrueHD 7.1-channel surround sound featured in Kung Fu Panda 2, Dolby is giving away an Onkyo HT-S5400 7.1 Channel Home Theater system ($599 MSRP) and a Kung Fu Panda 2 poster personally signed by actor James Hong, who plays Po's father Mr. Ping in the movie.

Enter through December 20th, 2011 for a chance to win.

To Enter for a Chance to Win
Watch this video from actor James Hong and answer in a comment below "What surprise does Mr. Hong have for the children in the video?" (Be sure to provide your email address!)
Want an extra chance to win? Of course you do!
Tell us in a second comment who is your favorite Kung Fu Panda character and you'll get another entry!

Official Rules
We will randomly select one (1) winner from the entries. No purchase is necessary to win. The giveaway will end at 11:59pm on December 20th, 2011. Void where prohibited. U.S. residents only. Click here for the full rules.