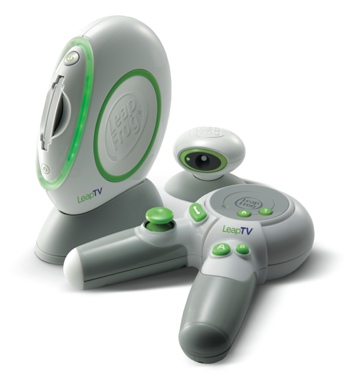 Video game consoles have been a part of tech-loving kids' childhoods for decades. But when it comes to educational games for kids aged 3 through 8, solid console titles have been few and far between.
LeapFrog, maker of educational tech like the LeapPad 3 tablet, wants to change that. Today, the company announced the coming LeapTV video gaming system, a console that combines the fun of traditional TV-connected video games with motion-sensing tech to encourage kids to stay physically active.
"We know that young children want to experience new ways to play through technology earlier than ever, but parents quickly discover that there are very few solutions that are developmentally appropriate or educational for young children," says LeapFrog Learning Team Director Dr. Jody Sherman LeVos. "At LeapFrog, we built LeapTV from the ground up to make it the best first video gaming experience for children."
Action on the console can be controlled in a number of different ways. A simple controller built for tiny hands is included, which offers traditional two-button gameplay. But the true star here is the Kinect-like motion sensor and camera, which allows your kids to actually get inside the game itself.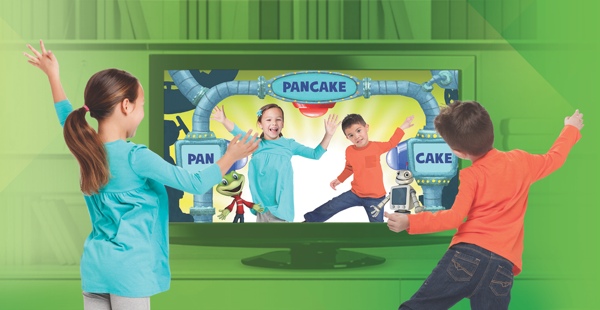 The LeapTV console will launch later this year with a library of over 100 games, all designed with fun and learning in mind. Games will challenge and build kids' knowledge of math, science and reading, with the difficulty level automatically adjusting as your kids learn.
LeapFrog's LeapTV will be available online and in stores this holiday season at an MSRP of $149.99. A number of age-appropriate game cartridges will be available for $29.99. Games can also be downloaded directly from the LeapFrog App Center starting at $5 each.
For more on the coming LeapTV gaming console, visit leapfrog.com/leaptv.