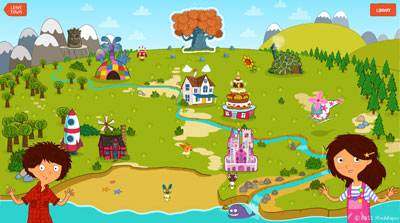 Magic Town, an enchanting virtual world based on picture book characters, recently launched providing 3-7 year old kids with an online library of interactive storybooks. In Magic Town, children meet two animated guides, Max and Izzy, who show them around the illustrated town where each home has a famous picture book theme –inhabited by the storybook characters and featuring their interactive stories and related games.
Kids can choose how they want to engage with the storybooks (dubbed "Livebooks") with three modes: listen to a narrator (with a delightful British accent), read the story with an adult, or answer interactive questions related to the story. Magic Town provides each kid with a customized experience, offering new stories, activities and themed houses as children progress through the world.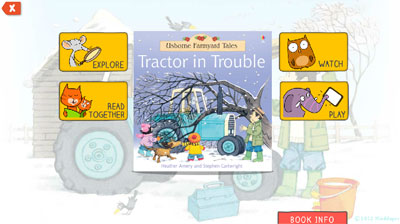 Created by MindShapes, the developers behind Opposites, Jack and the Beanstalk and Caspar, Magic Town launched with 70 popular picture book titles, and 20 free stories. They're working to add 10-15 new titles each month, licensed from top global publishers like Simon & Schuster, Oxford University Press, Hachette Children's Books, Barefoot Books and Little Tiger Press.
Magic Town will be available as an iPad app soon, and will later be released on iPhone, iPod touch, and other devices. All users have access to a new free story every day, but a subscription gives users full access to Magic Town, and the ability to set up profiles for four children. Subscriptions range from $11.99 a month to $74.99 for a year.
There's printable, off-line activities related to the stories and characters on www.magictown.com.
.