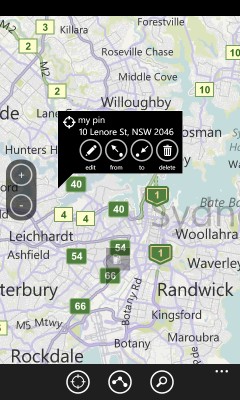 Earlier this month, Microsoft was granted a patent for technology that was immediately deemed the "avoid ghetto" feature for GPS devices.
Now that many smartphones have GPS functionality, the idea behind the patent, which has yet to be implemented, is to give pedestrians an option for safer walking routes. The patent incorporates crime statistic and weather data, and will allow pedestrians to plot routes that steer clear of high crime zones and open areas subject to harsh temperatures.
While some critics are calling the feature racist, others view it simply as a useful safety feature. A perhaps more worrying element of the patent, however, will give directions "integrating an advertisement targeted to a pedestrian." Whether this means that the user will be directed to pass certain billboards isn't entirely clear. Perhaps Google will counter with an "avoid advertising" feature.