Mother's Day is nearly here, and this year the usual card and flowers may not be enough. The Consumer Technology Association says one in five mothers are hoping for a high-tech gift come Mother's Day. And not only do mothers want the gift of gadgets: 27% of them consider themselves early adopters.
That means not just any gift will do. Fortunately, we know just which high-tech gifts she'll love.
Samsung Galaxy S9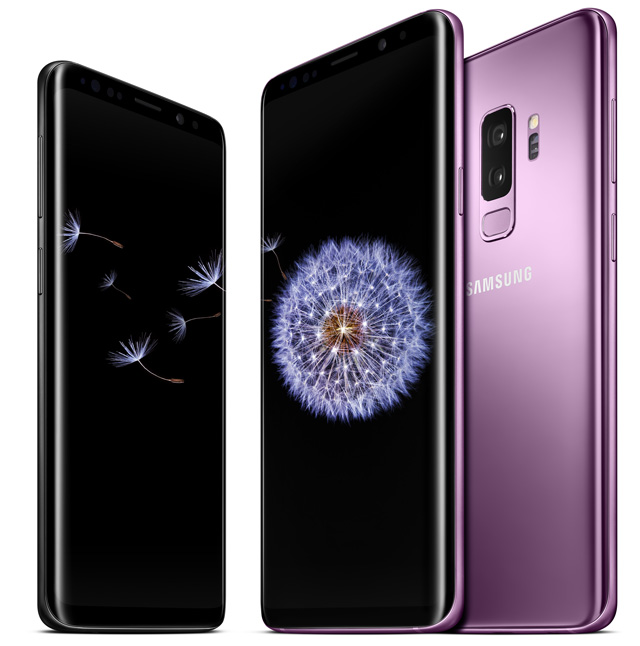 Mom always keeps the family home organized and on track, so why not treat her to technology that can help out? She needs the best to stay in touch with family and friends, keep an eye on the home, and capture every memorable moment. There's only one device that can do all of that: a great smartphone, like the Samsung Galaxy S9.
If her smartphone is already a few years old, it's probably starting to feel sluggish, with poor battery life that's a constant frustration. The recently-released Galaxy S9 is the answer to any smartphone woes, with the power to keep up with the busy mom on the go. It has the two features moms want most: all-day battery life (up to 12 hours using 4G internet) and a fantastic camera for perfect photos even in low light. On top of catching snapshots, Samsung's Bixby assistant is built into the camera: you can translate foreign languages, identify landmarks, or even look up where to buy that smart pair of shoes a friend is wearing. All you have to do is point the camera and it will do the rest. A smartphone really can't get any smarter.
But the stand-out feature is the Galaxy S9's easy integration with Samsung's SmartThings. With the SmartThings app, Mom's new phone can easily connect to almost any smart home device. That's because Samsung's SmartThings Hub can control tons of different connected devices, even if they aren't made by the same manufacturer — which makes it ideal for any smart home. No matter where she is, Mom can see who's at the door with a video doorbell, find out when the kids got home with a smart lock, tell when there's a water leak with a smart sensor, and even check what's in the refrigerator with a Samsng Family Hub smart fridge.
Controlling and automating your connected devices can be as easy as flipping a switch — which she won't actually have to do anymore because everything can go through the SmartThings app.
Price: $720 at Samsung
Ashley Chole Helix Cuff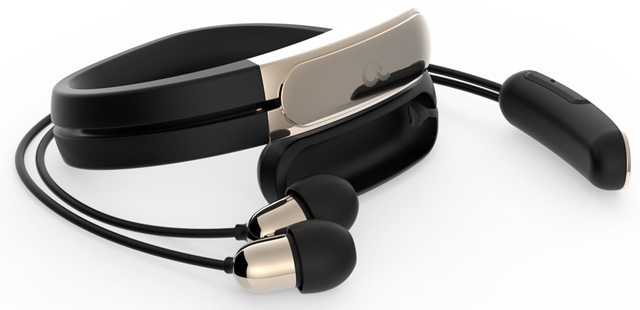 Bluetooth headphones make for a very practical gift, offering Mom an easy way to take calls or listen to music without ever getting tangled in wires. But not all headphones make for great gifts. Over-ear headphones can be bulky while earbuds can be easy to lose in the bottom of a purse — and you never want to give a gift that turns out to be an annoyance.
Enter the Helix Cuff, a pair of wireless earbuds that slip into a cuff-style bracelet. The cuff has a subtle, minimalist look and comes in six color variations to suit any fashion aesthetic. The all-black version has a modern look to it, while the coral and 24K gold version is more of a flashy fashion statement. But flashy or not, it's an awfully convenient way to carry headphones that Mom will never lose.
A gift that's both fashionable and functional is the perfect present for any busy mom.
Price: starting at $99 at AshleyChloe or Amazon
HealBe GoBe 2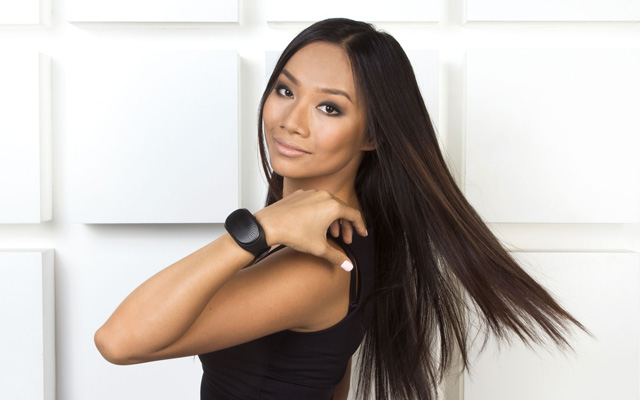 Despite the dizzying array of fitness trackers available, most of them have almost identical features: they track heart rate, steps, sleep, and calories burned. But when you're shopping for a gift, you want something that's above average — and that's the GoBe2, which adds some interesting extras to the fitness tracker formula.
It's the first fitness wearable with sensors that can automatically track calories consumed, so there's no need to manually record every meal or guess how many calories were in dinner. It may sound like magic, but the GoBe is just tracking the fluid levels in tissue, which change as the body converts food into glucose. That makes for an accurate calorie reading without any extra effort. For a fitness-focused mom, that's a serious time-saver.
But the GoBe2 is more than just a calorie-tracking convenience. Everyone's body is different, and because the GoBe2 relies on sensors rather than the calorie count listed on product boxes, it knows how the body is absorbing calories. The calorie information it offers is personalized, and it can tell if the wearer has eaten too much (and needs to get some exercise in today) or eaten too little (and needs to grab a snack). It does the same with water: instead of suggesting the standard eight glasses a day goal, it can tell when the body is dehydrated. It tracks stress levels, too, which makes it easy to see how stress plays a role in overall health.
It's a great gadget for any mom who's interested in going a little further to improve her health and fitness.
Price: $199 at HealBe or Amazon
TouchPoints Basic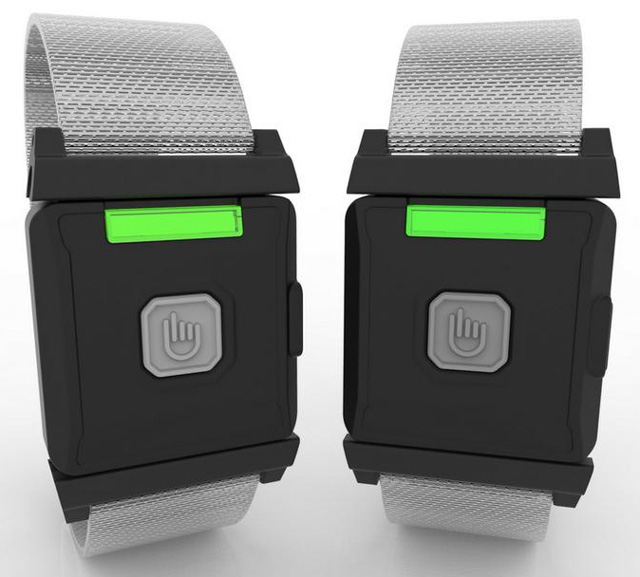 We're all dealing with more stress than we'd like, and moms probably deal with more than most. While you could send Mom off to a day at the spa, the feeling of calm it inspired would start fading as soon as she got home. But TouchPoints Basic — which costs a lot less than a full day at the spa — is designed to help cut stress every day.
TouchPoints come in pairs: one to wear on the right side, and one to wear on the left side. They can be worn like watches on bands, but if your mother isn't a fan of the wearable aesthetic they can also be clipped on to clothing or just held in each hand. When Mom is stressed out, she just needs to turn them on for stress reduction in as little as 30 seconds. The devices vibrate in a way that interferes with the body's fight or flight stress response — leading to less stress, improved focus, and better sleep. And this isn't just snake oil: there's a lot of science backing TouchPoints up.
And for the perfect Mother's Day gift, there's a bundle with two TouchPoints devices plus a set of aromatherapy oils and salts for a spa experience at home (or anywhere). It's guaranteed to ship by Mother's Day.
Price: $160 for TouchPoints Basic, $200 for Mother's Day Bundle at TouchPoints
Harman Kardon Allure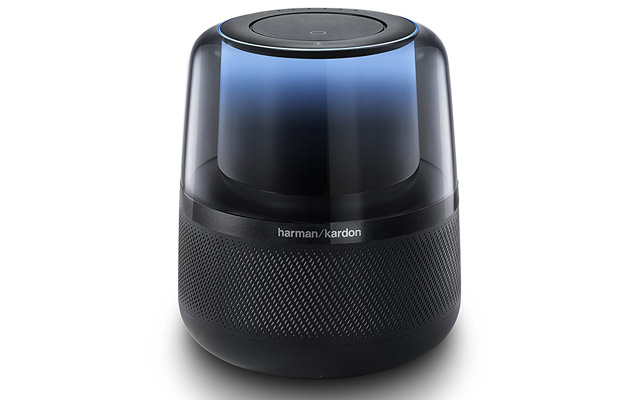 Amazon's Echo devices are great home conveniences, but what if Mom wants something with better sound (or a flashier design)? For that, we like Harman Kardon's Allure, an Alexa-enabled speaker that can put out a lot of sound, with great bass. The speaker's egg-shaped design offers 360-degree sound, and the downward facing subwoofer can easily put out enough sound to make the table vibrate if turned up very loud. (So Mom may not want to keep it on her desk.) It can natively stream from Amazon Music, Spotify, Pandora, and more — but it can also be used as a Bluetooth speaker to play anything at all.
But it's Alexa that makes pushes this speaker from good to great, with voice control features that can help Mom all over the house. It lets her control smart home devices, set timers, stay on top of her calendar, and even order takeout when no one's up for cooking tonight — all without lifting a finger. That's a Mother's Day gift that keeps on giving.
Price: $199 at HarmanKardon and Amazon
Kuri Home Robot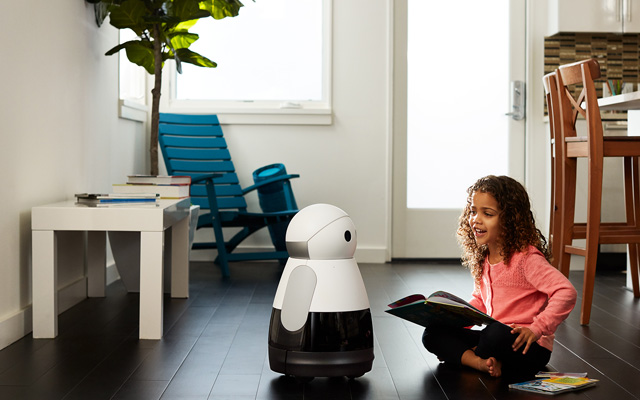 We said that moms are interested in being early adopters of technology, and you can't get more cutting edge than a household robot. While Kuri won't do the dishes or fold the clothes, she helps around the house in other ways. This adorable bot's most intriguing feature is capturing video and photos. Because Kuri isn't just a stationary smart camera, she can wander the home to record quick, 5-second videos when she finds anything interesting. That means Mom can get videos and photos of family moments (or adorable moments with the pets) that would have been easy to miss: all because Kuri was there to help out.
Beyond that, Kuri combines a lot of different smart home features… they just happen to be on wheels. Mom can see what Kuri sees around the house by accessing the camera remotely to check in on things. Kuri can also play music or podcasts on request — a basic feature that Alexa and Siri have trained us to expect from all of our gadgets. Kuri's skillset is still fairly basic, but she's still incredibly smart. She scans rooms just like a self-driving car would, mapping out the house so she doesn't get lost, run into things, or tumble down stairs.
But our favorite thing about Kuri is her personality. Though Kuri can't speak — she just makes beeping noise — she manages to say a lot with body language. She blinks her eyes and expresses her current mood via a glowing light in his chest. If you pet Kuri, she'll even make a happy chirping noise and look up at you — not unlike a household pet.
While she may not manage the household chores, Kuri is an adorable, inspiring friend to take home.
Price: $899 on HeyKuri
2GIG Stove & Grill Guard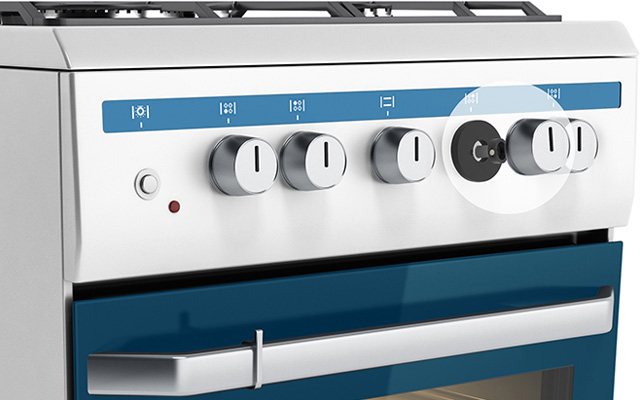 Did you leave the stove on? With the 2GIG Stove & Grill Guard, Mom will never have to ask that question again. This easy-to-install sensor sits under the knob on most stoves or grills. Once installed, the sensor knows if the knob is turned on or off, and integrates with a range of smart home systems to send notifications either when a burner's been turned on or when it's been left on for a long period of time.
Beyond countering common forgetfulness, knowing whether the stove is on can be a serious safety precaution. If children or elderly parents turn the stove on and forget, it could be a real fire risk. With the Stove & Grill Guard Mom will have one less thing to worry about — though if she does get a notification the stove is on, she will still have to turn it off herself.
Price: $50 on 2GIG
[Image credit: Motherly affection via Shutterstock, Samsung, Ashley Chloe, 2Gig, GoBe, TouchPoints, Harman Kardon, Mayfield Robotics]