Forget about the usual flowers and chocolates. Why not give a tech gift that lasts and will make Mom's life easier, safer and more enjoyable? Fortunately, we know just which high-tech gifts she'll love.
Dish AirTV Player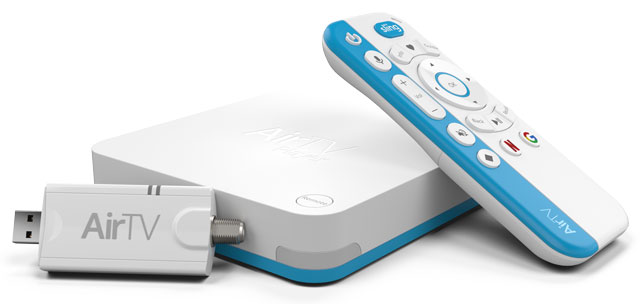 Simplify Mom's entertainment experience with the AirTV Player, a 4K device that integrates all of her streaming services and local channels all in one place. AirTV Player is built on Android TV so that she can access thousands of shows, movies, games, and apps through Google Play, including all streaming services. And when you add an OTA AirTV Adapter and OTA HDTV antenna, her local channels will appear in the channel guide. According to the Consumer Technology Association, 31% of US adults are current antenna users, and 32% are considering purchasing an antenna within the next two years. Why wait?
The AirTV Player is easy to use with its smart Bluetooth remote. Simply press the microphone button and Mom can ask to play her favorite shows, as well as control power and volume on any connected TV or sound system that uses an infrared remote or is connected via an HDMI CEC port. The remote also has dedicated Netflix and Sling TV buttons for easy access.
The AirTV Player comes with a $50 SlingTV credit, which gives her free access to 34+ channels like A&E, Food Network, ESPN and AMC for up to three months with the promo that Sling has going on right now.
Price: $99.99 for AirTV, $129.99 for the AirTV plus OTA AirTV Adapter on AirTV
Samsung Tracker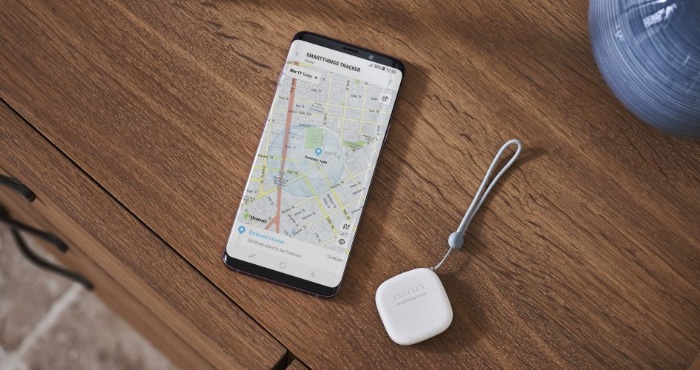 Moms need to keep tabs on a wide variety of things. So why not make her ife easier with a digital tracker? Most trackers use Bluetooth, which has a maximum range of about 200 feet from your smartphone. Samsung's SmartThings Tracker fixes that problem by using LTE cellular instead of Bluetooth, giving it nationwide coverage.
The Tracker itself is a small square that's water-resistant and small and light enough to attach to a backpack, keyring or pet's collar without being noticeable. When she wants to find the Tracker, she can fire up the SmartThings app (for Android and iOS) to see its current location. She can also set up a geofence to alerts her when a Tracker leaves a set area, which is perfect for making sure kids and pets don't wander off.
And because it's a SmartThings device, it integrates with every smart home gadget in the SmartThings ecosystem. That means that if she approaches home with the Tracker, it can automatically turn on the lights or turn down the thermostat.
Since the Tracker relies on AT&T's cellular network, it requires cellular service. The first year is included with the device, after which it's $5 per month or $50 per year.
Price: $99.99 on Samsung, includes one year of tracking service
Netgear Orbi Mesh Wi-Fi System with Orbi Voice Smart Speaker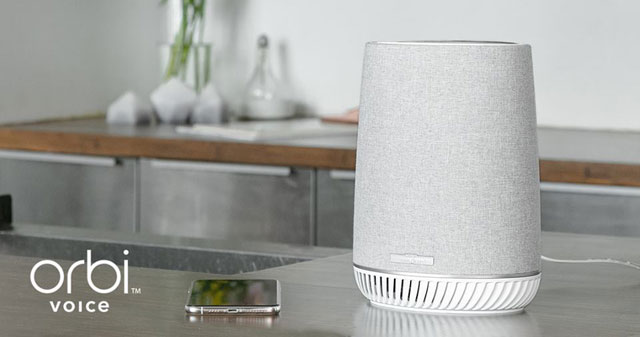 The best way to ensure optimal Wi-Fi coverage in a home is to use a mesh Wi-Fi system, which creates one seamless Wi-Fi network powered by multiple Wi-Fi devices. Netgear's Orbi Mesh WiFi System with Orbi Voice Smart Speaker delivers a unique value proposition: the power of a mesh Wi-Fi system with Alexa built into one of the nodes, the Orbi Voice Smart Speaker. With Orbi Voice, Mom can command the whole house.
The Orbi Voice has attractive styling that easily fits into any decor and audio designed by Harman Kardon, which means rich, room-filling sound, thanks in part to a front-facing woofer. Far-field voice technology ensures that Mom will always be heard.
Mom will also appreciate the Circle on Netgear smart parental controls. With them, she can limit the time that kids can spend online, filter the content they consume and even pause the internet for dinner time.
Price: $429.99 on Netgear
Ashley Chole LUX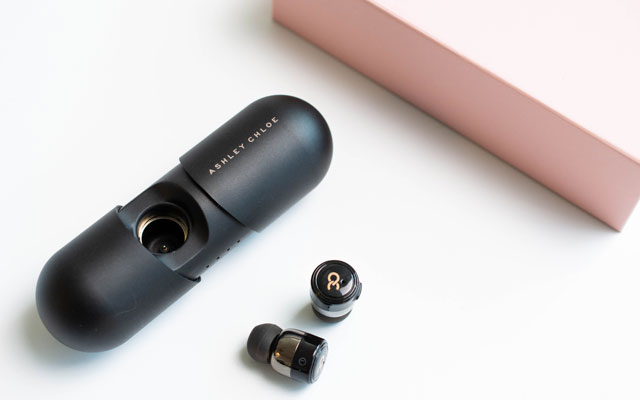 If Mom loves to listen to music or podcasts on the go, the Ashley Chloe LUX true wireless earbuds are a discreet and stylish choice. Designed with women in mind, these tiny earbuds are among the smallest on the market, yet get up 3.5 hours per charge and 15+ hours when stashed in between uses in the included portable charging case.
LUX connects using Bluetooth 5.0, so Mom can listen to music or take calls wirelessly. If she needs to keep one ear free, she can pair just one bud for a safe hands-free experience. And, she can easily access Siri or Google by double tapping the right earbud.
Price: $99.99 on AshleyChloe
Canon IVY CLIQ+ Instant Camera Printer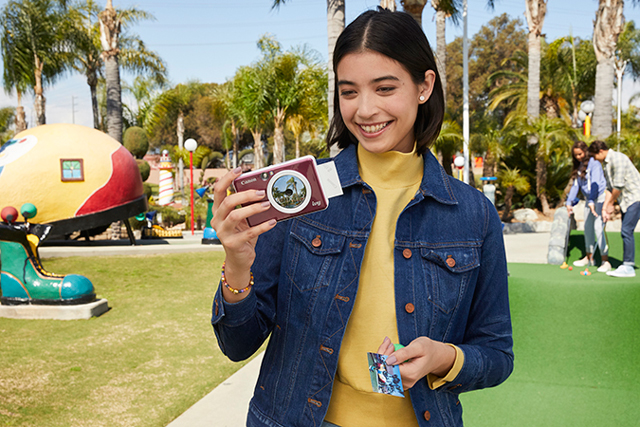 Canon's IVY CLIQ+ is a tiny instant camera and mini photo printer that Mom can easily fit in her purse or pocket for shooting and sharing on the go. It features an 8MP sensor, a wide-angle lens and a large 2-inch Selfie Mirror (the entire lens area is a reflective circle), which is surrounded by an 8-LED ring light for great looking selfies. She can save the photos to a microSD card (not included) and instantly make prints.
To make prints, Mom will pair her smartphone with the IVY CLIQ+ and use the Canon Mini Print app via Bluetooth. She can use one of the photos she has taken with the CLIQ+ or taken with her phone. In the app, she can choose from a variety of fun AR filters and add effects, frames, text, and stickers. The 2 x 3 inch photos have a peel & stick back for decorating.
Price: $159.99 on Canon
Fitbit Inspire HR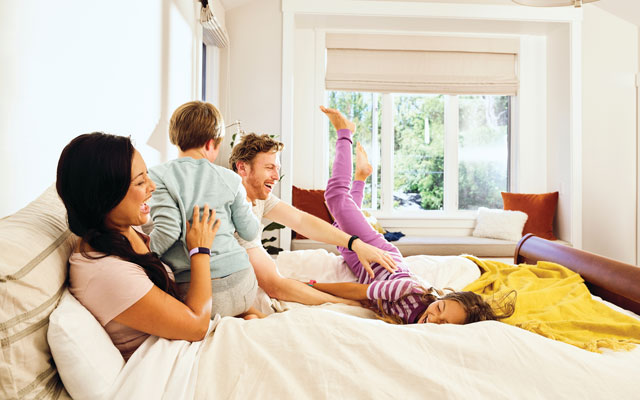 For moms who are looking to live a healthier lifestyle, the Fitbit Inspire HR Fitness tracker is an easy-to-use, stylish and affordable choice. It can help moms build healthy habits, with 24/7 heart rate tracking, 15+ goal-based exercise modes, and Sleep Stages tracking, and helps her stay on track, with call, text and calendar notifications and a dashboard that shows steps and calories burned. And with up to 5 days of battery life, it's so simple to care for it will easily become a part of the busiest mom's life.
The Fitbit Inspire HR has a sleek, streamlined design and comes in beautiful colors including lilac. And to go from day to night, there is a range of stylish accessories, including steel mesh, leather double wrap, and printed silicone bands.
Price: $99.95 on Fitbit
Qardio QardioArm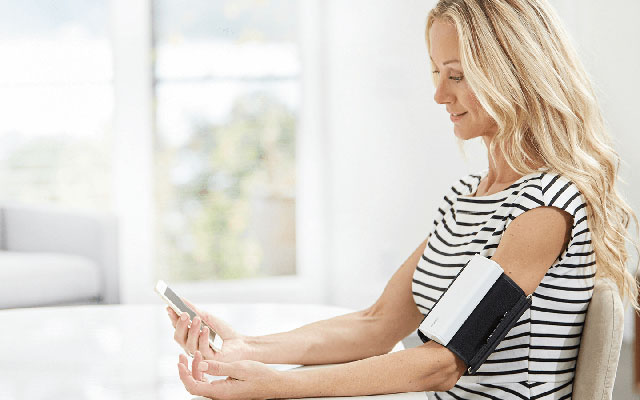 High blood pressure can lead to heart attack, heart failure, and stroke. But many people are only now realizing they have hyptertension. That's beacuse in November 2017, the definition of high blood pressure changed from 140/90 mm Hg to 130/80 mm Hg, raising the estimated number of adults with hypertension to 116.4 million or 46% of the U.S. adult population.
If Mom is in that 46%, she has a better chance of lowering her blood pressure by monitoring blood pressure at home. So give the gift of health with the QardioArm, a smart blood pressure monitor. The compact, portable monitor pairs wirelessly with her smartphone to track blood pressure over time. Results can be read at a glance and tracked over time for her and her doctor's reference.
Price: $99.00 on GetQardio
Nouslogic The Paw Tag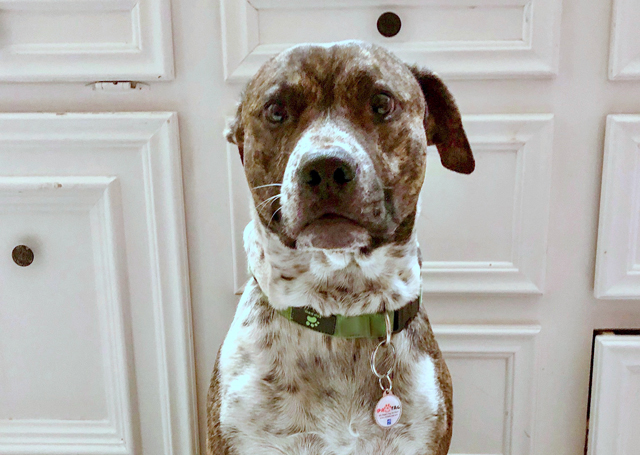 If Mom loves her pet, give her peace of mind with a Paw Tag. The small, unassuming smart tag stores data that can reunite a pet with its owner. Each tag has a chip embedded in it and a QR code printed on it. When the tag is scanned with a QR code reader app or tapped with an NFC-equipped phone, the phone reads the information on the tag and opens a unique page on ThePawTag.com that facilitates communication. The owner can choose what information she wants to share, including contact information and even enable the ability to initiate a video chat without either party exchanging contact information.
The Paw Tag doesn't require batteries, so there's no maintenance once the owner has input her perferred method of contact. Since Paw Tag is facilitating secure communication, there is a monthly fee of $5.
Price: $15 plus $5 per month on ThePawTag
Sony aibo ERS-1000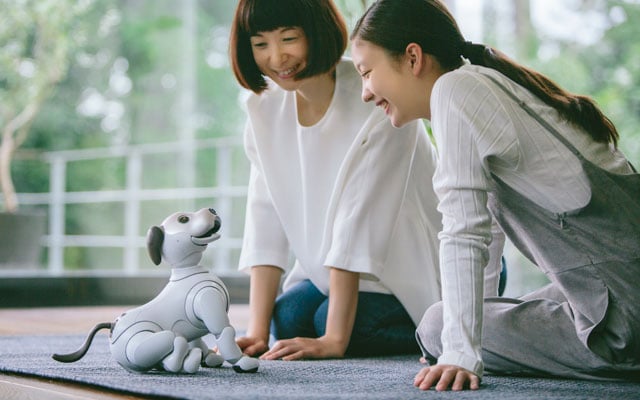 Does mom want the companionship of a pet? Sony's latest generation aibo ERS-1000 companion robot is the most lifelike robotic pup we've seen. As mom interacts with aibo over time, it develops a unique personality that's in sync with her.
Through an array of sensors and cameras, aibo can detect smiles and words of praise, as well as when its being petted or scratched on the head. And like a real puppy, it's able to recognize Mom's face and will seek her out for attention. aibo moves like a real dog with the freedom to move along 22 axes and expresses itself through a combination of sounds and eye, ear, and tail movements.
aibo's personality and behavior are developed over time by Sony's cloud-based AI engine, which analyses data collect by aibo with built-in sensors that detect sounds and images. The data is uploaded daily through aibo's Wi-Fi connection. A three-year AI Cloud Plan is bundled with the aibo ERS-1000.
Price: $2,899 on Sony
Basepaws CatKit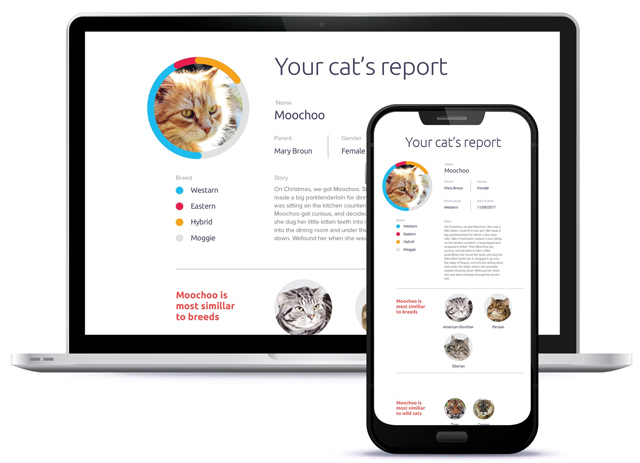 If Mom is a cat lover, she'll appreciate learning even more about her pet. The Basepaws CatKit is a DNA testing kit that provides valuable breed and ancestry insights. She can also access detailed reports with chromosome mapping and a visual representation of specific sections of DNA. Basepaws goes beyond sequencing the limited number of known genetic triats and diseases, so Mom will continue to learn more about her cat over time as more is discovered about cat DNA.
Price: $95.00 on Basepaws
[Image credit: Mother and daughter with gift via BigStockPhoto, Samsung, Ashley Chloe, Sony, AT&T, Sling, Paw Tag, Netgear, Basepaws]