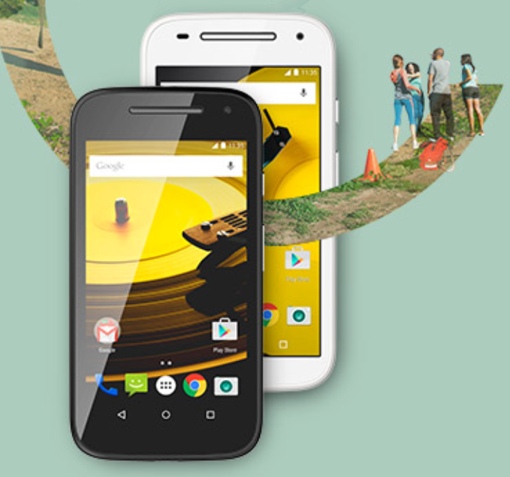 Those of us here at Techlicious have always been big fans of the Motorola Moto E smartphone. It's a capable, entry-level device that's perfect for those on a tight budget or just those trying out a smartphone for the first time. It doesn't have all the bells and whistles of the Samsung Galaxy S6 or iPhone 6, but the price is definitely right – it's about $500 less expensive than those top-of-the-line devices.
Today, Motorola released the successor to that phone, the second generation Moto E. The new-for-2015 version features a 1.2GHz quad-core Qualcomm Snapdragon processor, 1 GB of RAM, 8 GB of expandable storage, a 5 MP rear-facing camera as well as a VGA front-facing camera for selfies, and a 2390 mAh battery designed for full-day life. The phone's Gorilla Glass 3 display is getting an upgrade to 4.5 inches, though it still carries a 540 x 960 resolution. Mobile data speeds are also getting a boost thanks to its new 4G LTE capability (a 3G version of the phone is available at a lower cost). The Moto E runs Android 5.0 Lollipop, the latest version of the mobile operating system.
The new Motorola Moto E is available for sale in the U.S. starting today. It is slated to retail for $149.99 off-contract for the 4G LTE version; the 3G version retails for $119.99. Grip bands for added customization are also available in 6 different colors ($19.99 for a pack of 3); grip shells are available in 5 colors ($19.99 each). To learn more about the phone, visit the Motorola website or watch the short promotional video below.
[Image credit: Motorola]