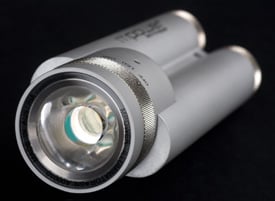 Flashlights are an essential part of any emergency kit, but they're useless with dead batteries—a problem you're likely to discover exactly when that flashlight is needed most.
Now there's a flashlight guaranteed to work every time you call on it, no matter how long it has been abandoned in a drawer: the mPower Emergency Illuminator from mPhase Technologies. Its custom On Command Reserve Battery is designed to stay fully charged while sitting idle for at least 20 years.
The key to the battery's longevity is that the compounds inside–the electrolyte and electrode–are kept apart until power is needed. By comparison, in ordinary batteries the electrolyte and electrode are combined upon manufacture and power is draining even before they're packaged.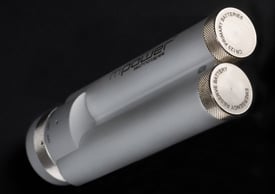 The Emergency Illuminator has two battery chambers. One is for a pair of standard CR123 cells that provide everyday power and can be purchased in many office supply or drug stores.
The second chamber holds the proprietary mPower On Command Reserve Battery. Turning a thumbscrew on the outside of this battery forces the electrolyte and electrode together, so they can start generating power for the flashlight.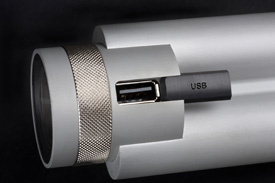 According to mPhase, the On Command battery will retain its full power capability while sitting idle for at least 20 years. And once activated it will light the Emergency Illuminator's LED bulb at full brightness (180 Lumens) for at least an hour and a half. Also, the flashlight's built-in USB port can be used to provide power to a secondary device, however this will reduce battery life.
Of course all this high tech comes at a significantly higher price than an ordinary flashlight and battery combination. The Emergency Illuminator sells for $289 and an extra On Command Reserve Battery costs $39.95.