The best baby tech we've seen so far at CES 2018 uses high tech to make parents' lives a little easier. From relief for sleep-deprived parents whose baby doesn't sleep through the night, to better baby monitoring and breast pumps that let you collect milk with your shirt on, this year's baby tech is definitely mother's (and father's) little helper.
Nod Digital Baby Sleep Coach
Getting your baby to sleep through the night is a blessing for parents, both for their sanity and the baby's health, and Nod's sleep coach promises to do just that. This app (for Android and iOS) lets you track your child's sleep habits. Enter the information manually, or sync with the Mimo sleep tracking monitor to have it added automatically. Based on the data—including the baby's age, development and your preferences as a parent-- the app offers personalized daily recommendations from a list of 5000 pieces of advice by pediatric sleep experts. Daily actions are chosen for your baby from 120 sleep-change programs that guide you with a new step each day toward making changes like decreasing nighttime feedings and more.
But can Nod really help your baby (and you!) get a better night's sleep? According to the company, parents already using the app see it reducing night wakings by 33% while getting kids to sleep for two extra hours per night. Who wouldn't want an extra two hours of sleep a night?
You can download Nod now for Android or iOS.
Cocoon Cam Clarity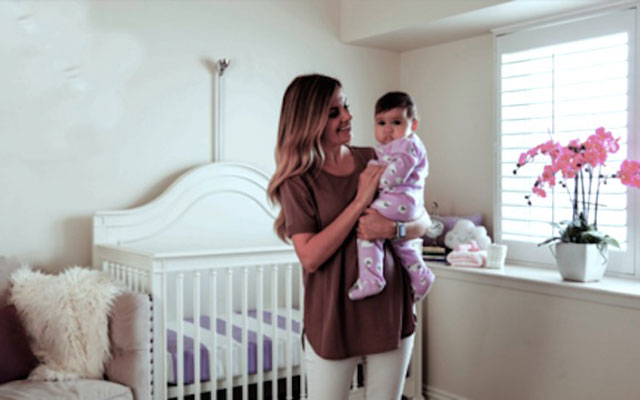 Cocoon Cam had already offered a smart baby monitor, but the new Cocoon Cam Clarity has an all-new design that looks nothing like a traditional baby camera. Instead, this mirrored silver orb looks something like a golf club or a shower-head, with no staring camera eye. That makes it a little less invasive than the traditional connected camera or baby monitor.
While Clarity has all the features of a standard baby monitor —HD live video with 2-way audio and night vision — it also monitors your baby's breathing and sleep. The only sensor is the Clarity's camera that uses computer vision and AI to track the baby's respiration and movement without the need for wearables or sensors. It all syncs to your smartphone to alert you if anything's amiss. That means you know immediately if your baby is crying — or if a breathing pattern change might indicate a health problem.
Cocoon Cam Clarity will be available in the second half of 2018 for $299.
Freemie Liberty Breast Pump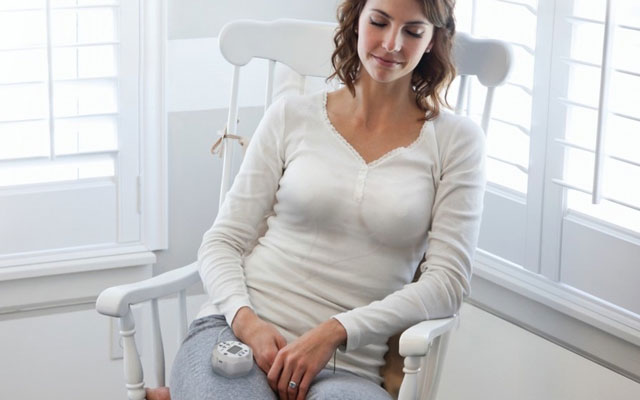 The Liberty Pump is designed to let mothers pump breast milk from anywhere. Previously the Freemie offered reusable collection cups that fit inside your bra, but you still needed to attach them to a conventional breast pump. Now you can use Freemie cups with the company's new portable Liberty Pump. This lightweight pump can easily clip to your belt or sit in your purse, running quietly and discreetly. The pump is programmable with 10 speeds and 11 suction settings, and it can remember your preferences, too. It also has a sleep timer so you can turn it on, set a timer for it to run from 5 to 40 minutes, and then catch up on your sleep — a key benefit for new moms.
The Freemie Liberty Breast Pump is similar to the Willow pump we saw at CES last year. While the Willow is an all-in-one device that fits in your bra and collects milk in disposable bags, the Freemie Liberty Pump is a separate piece that connects to reusable cups in your bra. It's priced at $100 less than the Willow Pump. We aren't sure we would wear it while we're out shopping or in the office, but its portable design will definitely make it easier to pump without being tied down.
Freemie Liberty will be available this month for around $300.
[image: Rest Devices, Freemie, Cocoon Cam]