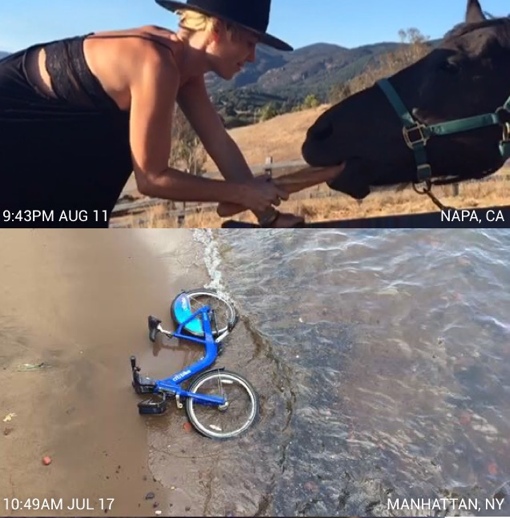 The software developers at Mass Lab, Inc. have come up with an interesting new concept. What if someone made a video-sharing app like Vine or Instagram, but removed the popularity contest aspect? That's the general idea behind Panama, a new anonymous, local video-sharing app where interesting content, not people, gets the spotlight.
Panama Video lets you easily tell stories and document life through raw, unedited video clips. These videos are then shared with other Panama users in your local area. Anything that can be captured on video -- scenic views of landscapes, a formal event, a newsworthy occurrence, a random funny act, self-expressions -- these are the currency of Panama Video.
In contrast, other profile-centric social media platforms, such as Instagram, create networks by connecting users' accounts and profiles. Panama, however, creates no mad rush to gain followers, nor does it require user registration or logging in. Unencumbered by the requirement to reveal your identity, you can freely, creatively and responsibly share your videos.
Like on Reddit, Panama videos can be rated up or down by users to make sure the best videos wind up on top. If someone abuses their anonymity and posts inappropriate content, it will be removed from the social network after receiving just 5 down votes. Essentially, it's the Panama community that determines what videos stay and which have to go.
Have you joined the Panama Video community? Try the free Panama app on your Apple iOS and Android devices today.
[Image credit: Panama]