Wearable technology became popularized as a way to track fitness goals (think Fitbit, Jawbone and Misfit), and for the most part, companies have focused on making fitness-focused wristbands. But wearables have definitely entered a new era, and there were some really out-of-the-box wearables that debuted at CES this year, including OMsignal's OMbra, a sports bra that also happens to track your heart rate and other metrics as you work out.
OMsignal first hit the scene with their OM Smart Shirt, a compression shirt that measures heart rate, breathing rate, number of steps and other measures to help you understand your workouts better. However, it was designed and marketed solely for men.
The OMBra is the company's first foray into women's smart wearables, and from their promotional video, it looks like a supportive sports bra that just happens to have a little rectangular box (dubbed the Smart Box) attached to the waistband. It's made from a stretchy polyester, nylon and elastane blend fabric with strategically placed mesh for breathability; OMsignal says these fabrics are antimicrobial and anti-wicking to help you stay cool and comfortable during your workouts. The straps and back of the bra are also adjustable, and according to the company, the OMBra's double layer compressive sides, straps and lateral stitches limit the breast movement that can be incredibly uncomfortable to women as they exercise.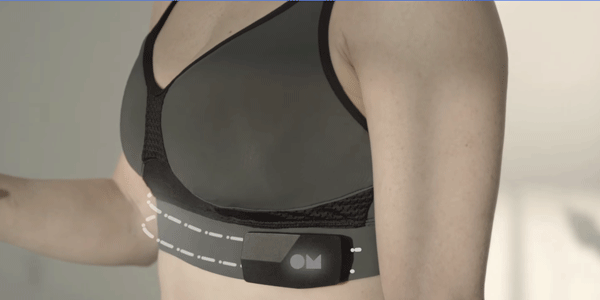 The Smart Box itself is pretty small and doesn't look incredibly intrusive; it measures heart rate, breathing rhythm and heart rate variability for up to one day or ten workouts with one charge. It can be synced up with your iOS device after a workout so you don't have to take your phone with you to get good data.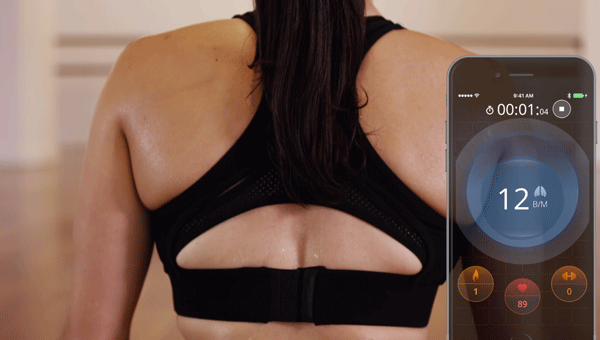 The app that will be released along with the bra, OMrun, lets you know exactly where you're at in your workout in some interesting ways. It takes your biometric data and gives suggestions on how to better control your breathing, strength train at the right pace and adjust your workout to hit target heart rates. A Workout Readiness reading takes the last few days of workout data to help you assess whether you should push hard or take a rest day. The app uses all of this information to change your behavior and keep you safe and improving, which is necessary for fitness newbies and professionals alike.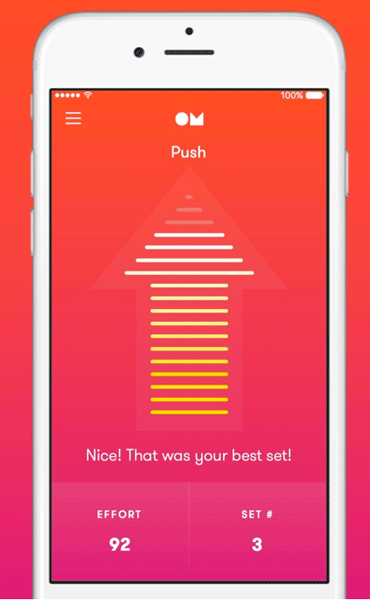 While there is some kitsch within the app promo pictures ("You're doing great! Go get 'em girl," reads one screen), thankfully, the OMrun app isn't completely pinkified, which is often a problem in products geared toward women.
OMbra can also be synced with with Apple Health, Strava, Nike+, MapMyFitness and Runtastic, so there's versatility in how you use it.
The OMbra will be available this spring for $149. You can't pre-order just yet, but you can sign up for a mailing list that will alert you when it becomes available.
[OMbra and OMrun via OMsignal]