Get an additional $200 off the Panasonic 58" AX800 4K Ultra HD TV on Panasonic.com. Use code TECH4K at checkout.
If you're looking to get an incredible gift for Dad this Father's Day, the Panasonic TC-58AX800U is a fantastic choice. The Panasonic AX800 offers an amazing Ultra HD 4K picture, along with all the Smart TV features Dad could want.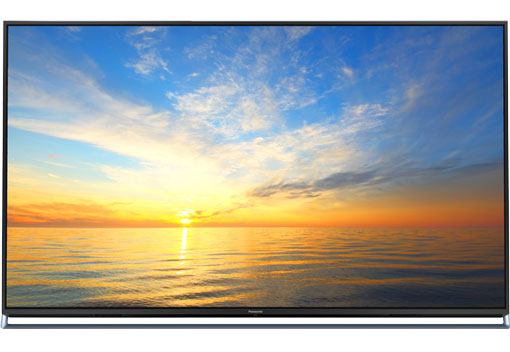 We've seen the AX800 in person and it truly is a beautiful set. Panasonic's latest LED technology offers richer, more accurate colors and incredibly deep blacks with plenty of detail. The AX800 is THX 4K certified, attesting to the superb image quality.
The AX800 also offers Panasonic's newest Smart TV features:
Life+ Screen provides an easy-to-use interface that learns content preferences of individual users to make navigation far easier and more personal.
The my Stream feature enables seamless, automatic online content recommendation.
The Info Bar quickly and conveniently displays useful information without requiring the user to turn on the TV. A proximity sensor coupled with Face Recognition via the AX800's built-in camera work together to instantly and automatically display handy information such as weather forecasts, message notifications and a clock.
With my Home Screen, just turn on your VIERA 4KTV and an intuitive menu of your favorite content is presented on your very own personalized screen, making it quick and easy to find just what you're looking for.
As a special deal for Techlicious readers, Panasonic is offering an additional $200 off when you buy the AX800 on Panasonic.com—already discounted by $500, that's a total of $700 off the $3,799 MSRP! Use this link to Panasonic and code TECH4K at checkout to get this special deal.
Hurry—the deal ends on June 7th!