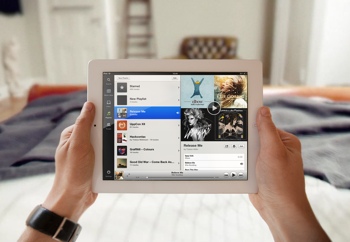 Colleges have been almost synonymous with music piracy since the earliest days of Napster. You don't need to be a genius to figure out why: College students are likely to have a lot of tech resources, but not a lot of money.
Today, music-streaming service Spotify announced a new effort to turn America's college kids "honest." Effective immediately, college students can now sign up for its premium service for just $5 per month, half the usual price.
Because of high licensing costs from song publishers – arguably too high – Spotify's new deal will cost it money with each new subscriber. Surely, Spotify hopes this discount will buy them loyalty. This discount could lead to higher profits for the company in the future, but only if college students keep the service at full price once they graduate.
Obviously, if you're a college student or the parent of one, and you're currently paying for a Spotify subscription, you'll want to grab this discount right away. The offer is only available to students attending a Title IV accredited institution in the United States. College enrollment verification is processed through SheerID.
For more on Spotify's new student discount, visit the company's new student landing page.