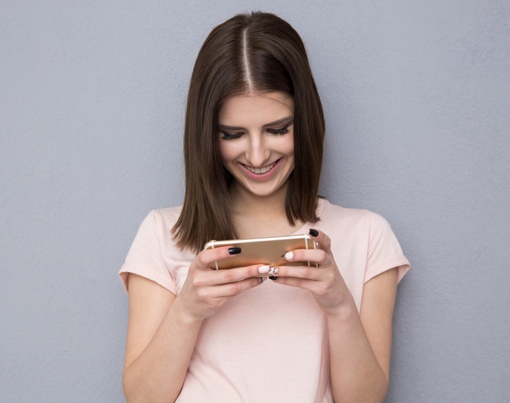 Wireless carrier Sprint's latest unlimited data plan aims to simplify the process of shopping for phone service. The new All-In pricing plan wraps all the major costs of smartphone ownership, including the cost of your phone, into one $80 monthly charge. The aim is to reduce the number of hidden fees and charges on your bill – a real problem in the industry.
"We understand how frustrating and confusing shopping for wireless can be. At Sprint, we are doing things differently," says Marcelo Claure, CEO of Sprint. "We are telling customers, 'This is your All-In price.' So when they walk into our store or visit our website, they will see that $80 includes a smart phone and an unlimited plan to do the most important things they are going to do with the phone for an entire month: make calls, watch videos, listen to music, text a friend – you name it."
Per Claure, the Sprint All-in plan includes unlimited texts, unlimited talk and unlimited data. Neither Verizon nor AT&T currently offer a plan with unlimited data, save for the grandfathered plans held by a lucky few. T-Mobile has an $80 per month unlimited plan, but that doesn't include the cost of your smartphone. (You can compare the costs of individual plans at each of the major carriers by clicking here.) At Sprint, the cost of your phone – including the popular Apple iPhone 6 and Samsung Galaxy 6 – is included in the $80 per month price.
Now, it's important to note that while Sprint says $80 is the "all-in" price, that description isn't quite accurate. Only the cost of line access, data, your phone and sales tax are wrapped up in the price – local taxes and regulatory fees are extra. That's no small point, because these nickel-and-dime fees can easily add another $10 per month on your bill.
It's also worth considering that while Sprint may often have the lowest price of the four major nationwide cell carriers, it often has the spottiest service, as well. Sprint consistently ranks last in both 4G LTE speed and nationwide coverage. It's worth checking how well Sprint performs in your hometown before switching – something you can research by entering your address at opensignal.com.
If you'd like to learn more about Sprint's new plan, you can do so by visiting www.sprint.com/allin.
[Happy woman with smartphone via Shutterstock]