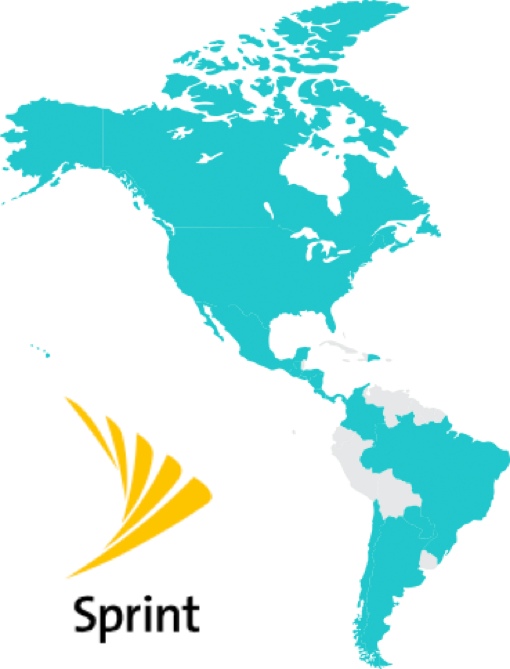 Do you make a lot of international calls or otherwise do a lot of international traveling? If so, take a look at the new, free Sprint Open World smartphone plan add-on. It offers free texting, calling and 1 GB of 3G data from Mexico, Canada and much of Latin America, along with discounted rates to other countries. It also offers free calls to Mexico and Canada, with calls to other countries starting at $0.05 per minute.
"We're opening up the world and breaking down borders so more Sprint customers can stay in touch with the people who are important to them," explains Sprint CEO Marcelo Claure. "Sprint is making it easier for our customers to connect without roaming charges or excessive fees for calls or texts."
Specifically, Sprint Open World offers those roaming in Mexico, Canada, Dominican Republic, Argentina, Brazil, Chile, Colombia, Costa Rica, El Salvador, Guatemala, Honduras, Nicaragua, Panama and Paraguay free texting, free calling and 1 free GB of 3G data. Additional data costs $30/GB, billed in MB increments. (According to Sprint, Bolivia, Ecuador, Peru, Uruguay and Venezuela will be added to Open World soon.) Additionally, those traveling in Australia, Canary Islands, Denmark, England, Germany, Ireland, Israel, Italy, Japan, New Zealand, Northern Ireland, Palestinian Territories, Russia, San Marino, Scotland, South Korea, Spain, Sweden, United Kingdom, Vatican City and Wales can take advantage of free texting and a $0.20-per-minute calling rate.
When in the United States, Sprint Open World customers get free calling and texts to Mexico and Canada. Calls to more than 180 other countries start at $0.05 per minute.
While Open World is a free add-on to any Sprint plan, you do need to actually add it to your calling plan to take advantage of its rates. You can sign up for Sprint Open World at a local Sprint store, or by visiting sprint.com/openworld. Existing T-Mobile customers should check out T-Mobile's Stateside International Talk, which offers unlimited calls to landlines in over 70 countries for $5 per month.
[Image credit: Sprint]