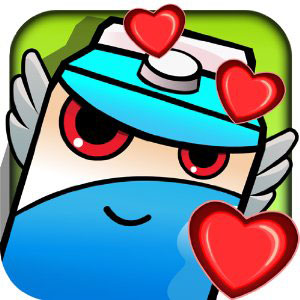 Bag It! is the exciting grocery-bagging puzzle game that will open your eyes to a whole new world inside your shopping bag. These watermelons, eggs, and baguettes have real personality--it's like Tetris meets Toy Story. To add to the fun, Spilt, Sunshine, and all their friends are celebrating Valentine's Day with new holiday-themed visual effects and other Valentine's Day secrets.
Get Bag It! from Amazon - Price: $0.99 Free
Bagging groceries should be a piece of cake. Heavy, sturdy items on the bottom, light and fragile items on the top--seems simple, right? Think again! Bag It! features more than 50 unique levels, three game modes (Standard, Rampage, and Puzzle), tantalizing grocery combos, custom-tailored translations in seven languages, and much more.
Don't Scramble the Eggs
To play, you'll first choose an aisle from the likes of Fresh Squeeze, Udder Mayhem, Ultimate Bagger, Endless Rampage, and much more. Then start dragging those grocery items into the bag. Be careful--if you throw items in haphazardly, you'll end up with squished bread, broken chips, and fewer points. Watch for timers that indicate when an item is about to break. Tilt your device left and right to shift things around. As you progress through the levels, you'll face various challenges, including rotating items to make them fit or sit upright, rearranging poorly bagged items, and more.
Go for Silver and Gold
Try to get all three stars and both medals for each level. See how your packing skills stack up against others and post your scores to OpenFeint leaderboards.