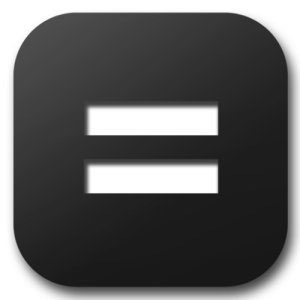 Add the handy Calculator app to your Android device, and you'll wonder how you got along without it. From the simple yet beautiful interface to the added features, Calculator is a must-have. Designed to replace the less-than-desirable stock calculator on Android devices, this calculator not only looks great but also has an intuitive design and full functionality.
Get Calculator from Amazon - Price: $0.99 Free
This calculator app is ideal for kids, college students, and adults. It's perfect for simply managing your budget as well as for tackling those tough trigonometry problems in your math class with Sin, Cos, Tan, inverse trig, and hyperbolic functions. You can even change the calculator's functionality on the fly. Leave the calculator in portrait view to see just a simple calculator, or turn the calculator on its side to reveal a scientific calculator.
You can choose between three different calculator layouts depending on your needs. The Default Layout features a standard 10-key calculator in portrait mode and scientific calculator in landscape mode with advanced functions such as square root, exponents, factorials, and more. It can also calculate in both Radian and degree mode. The Business Layout adds a '%' key in portrait mode and a '00' key. The Simple Layout keeps the 10-key calculator in both portrait and landscape mode when all you need is a simple calculator.
Other Great Features
Change the look and feel of the calculator to suit your preference. The app includes a variety of different skins to match your device. The memory buttons (M+, M-, MR, and MC) are fully functional. Calculator will even remember the value stored when you close the app.
Calculator looks great from the smallest to the largest screens as well as low and high-density screens.