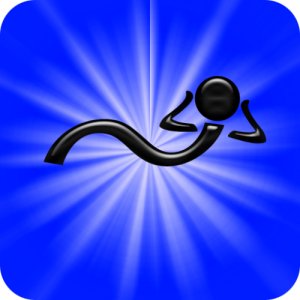 If you're looking to tighten and strengthen those abdominal muscles, Daily Ab Workout is the app for you. Core exercises such as abdominal workouts are important because your core is where all the body's movements originate. The abdominal muscles work with your back muscles to control trunk motion, such as twisting and bending. The abs also help support and protect the internal organs.
Get Daily Ab Workout from Amazon - Price: $0.99 Free
The Daily Ab Workout app offers three different ab routines for both men and women. These five- to ten-minute routines guide you through 30 of the best ab-sculpting exercises. Demonstrated by a certified personal trainer, the exercises target all major abdominal muscles to strengthen your core and tone your abs. Select a specific workout or randomize them, and choose to work out for 5, 7.5, or 10 minutes.
Each workout will make your belly earn its paycheck. For example, the first workout includes a Basic Crunch, Right and Left Oblique Crunch, Bicycle Crunch, Reverse Crunch, Long Arm Cruch, Crossover Crunch, Half Curl, Vertical Leg Crunch, and the infamous Plank. The other two workouts are just as tough and comprehensive.
Easy Interface
The simple interface of the app, complete with animations and a timer, allows you to easily follow along and understand each exercise. Let Daily Ab Workout be your personal trainer, and your stomach muscles will thank you.