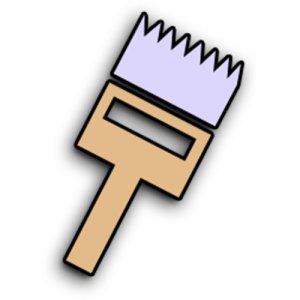 Let your creativity flow wherever you are with Doodler. Doodler is a simple paint app with an easy-to-use interface and fun effects. Doodler is a great app for kids who love to express their artistic side, and a fun way for adults to create doodles on the go.
Get Doodler from Amazon - Price: $0.99 Free
Doodler features seven different brush styles: Round, Rectangle, Modern, Random Colors, Highlight Glow, Spray, and Emboss. From there, choose the brush size to fit your exact specifications with a pixel slide bar. View a brush sample so you can see what the paintbrush you're about to use looks like.
Endless Colors
Select virtually any color you want from the color palette. Drag your finger across the palette to pinpoint the exact color you want. You can also set the background color with the same palette.
More Options
Save your doodles, and choose a picture to doodle on from your Gallery. You can also share your modern art masterpieces with your friends. Doodle to your heart's content!