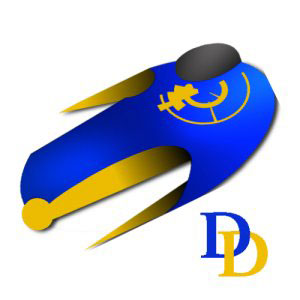 Blaze a trail through the starry night sky in this colorful arcade space shooter for Android. Galactic Blast fuses an old-school arcade aesthetic with fresh new multi-touch controls. See how high you can score as you fervently tap the screen to fire on incoming objects while guiding your starship out of harm's way. Collect rubble to add to your score as you fly through a galaxy filled with colorful ships and stars.
Get Galactic Blast from Amazon - Price: $0.50 Free
Steer Through a Colorful Galaxy
Galactic Blast has you using sharp touch-screen controls to conquer each level as you fly through outer space. Use one hand to steer your ship and the other to fire at incoming objects like asteroids and bonuses. Make sure you collect the destroyed asteroid's rubble along the way to add to your score. As you move through the level, discover and collect bonuses that will increase your play time or score and more. Your game ends if you are hit by one of the incoming objects.
Rack Up Points and Unlock Ships
Master each level and gain points along the way. Your endeavors are rewarded with stars based on your score. Earn one, two, or three stars for each level. Galactic Blast features several exciting ship upgrades to unlock by earning the corresponding achievements. Set off on your adventure and challenge yourself to get three stars on all levels and unlock all of the ships!